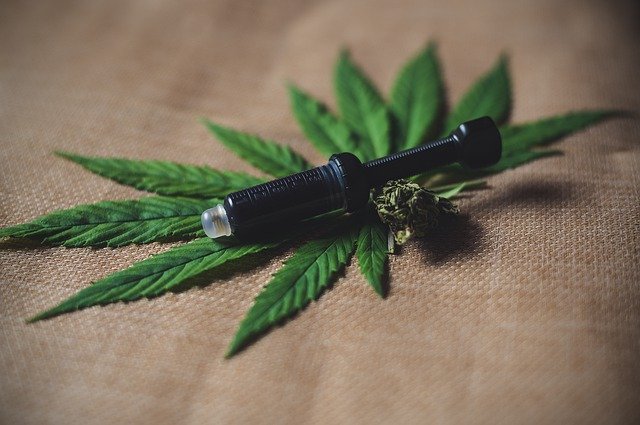 This story originally appeared on CBD Testers.
Delta 8 THC is a shelf-stable, mildly psychoactive, minor cannabinoid that has been quickly gaining popularity over the last couple years. Also climbing into the mainstream are products made with cannabis distillates, which allow for incredibly potent products with accurate dosing. When combined – Delta 8 THC Distillate – we have a powerhouse product that's full of therapeutic benefits and steadily flying off the shelves.
What is Delta 8 THC?
Before we talk about the medical benefits of this cannabinoid, let's talk about what exactly Delta 8 THC is, and how it's different from the more well-known, Delta 9 THC. Delta 8 THC (tetrahydrocannabinol) is a naturally occurring, minor cannabinoid found in the cannabis plant. Although it's structurally similar to Delta 9 THC, there are some major differences as well.
For example, Delta 9 THC is the cannabis plant's most abundant psychoactive compound, whereas Delta 8 is only found in trace amounts. As a matter of fact, Delta 8 is not even produced by the enzymes in cannabis, rather, it is created when Delta 9 THC oxidizes and slowly degrades into Delta 8. Further degradation of Delta 9 would create the cannabinoid CBN (cannabinol).  
When it comes to the chemical difference between Delta 8 and Delta 9, it all comes down to one molecule. In chemistry, "Delta" refers to the double bond in a compound's molecular structure. Delta compounds have more electrons and will interact with the body in a different way than single bond cannabinoids. The difference between the Delta THC analogues comes down to where the double bond is located on their chain of carbon atoms. Delta 9 has this bond on the 9th carbon chain, and Delta 8 THC has the double bond on the 8th carbon chain. It seems like a small difference, but it can be significant.
Similar to its more dominant counterpart, Delta 8 THC is a partial agonist for both the CB1 and CB2 receptors, although it seems to have a stronger affinity for CB1. This means there are effects to be felt in numerous different parts of the body, despite having weaker psychotropic potency. The National Center for Biological Information (NCBI) describes delta-8 THC as follows: "An analogue of tetrahydrocannabinol (THC) with antiemetic, anxiolytic, appetite-stimulating, analgesic, and neuroprotective properties."
What Medical Conditions Could Be Treated With Delta 8 THC
Inadequate sleep can have a profound impact on one's health. In the short-term, it can affect mood and judgement, the ability to learn and retain information, and it can increase the possibility of an immediate accident or injury. Over a longer period of time, lack of sleep can lead to diabetes, obesity, cardiovascular disease, and even early death.
Extensive research tells us that activation of the CB1 receptor leads to better, longer, and more restful sleep, and keeping in mind that Delta 8 THC directly stimulates the CB1 receptor, one can easily come to the conclusion that Delta 8 is good for sleep. REM sleep is an important part of our circadian cycles because it stimulates parts of the brain that are essential for learning new things and forming memories.
Anecdotal evidence leads to the same conclusion with many users claiming that Delta 8 THC helps them fall asleep more easily and stay asleep longer. They also report feeling more refreshed and well-rested when waking up.
It's believed that Delta 8 THC's analgesic and anti-inflammatory properties play a major role in its ability to function as a sleep aid. There is a strong connection between pain and sleep. Obviously, someone who is experiencing a lot of pain will have trouble getting comfortable and thus, have difficulty falling asleep. But the relationship goes even deeper – as lack of sleep increases the perception of pain. Breaking the pain/lack of sleep cycle is incredibly difficult, and having a good night's sleep with both REM and deep sleep stages is key to making improvements.  
While I'm not saying that smoking some delta 8 flowers or popping a few gummies will cure cancer, studies have proven that pharmaceutical products with highly concentrated doses of certain cannabinoids will do the trick.
This was first observed in 1974, in none other than Israel, where a study meant to focus on the immune system inadvertently found that Delta 8 THC alone significantly slowed tumor growth in mice. When combined with CBN (cannabinol), tumors actually began to shrink in as little as 3 weeks.
"Mice treated for 20 consecutive days with delta8-THC and CBN had reduced primary tumor size. CBD showed no inhibitory effect on tumor growth at 14, 21, or 28 days. Delta9-THC, delta8-THC, and CBN increased the mean survival time." Antineoplastic activity of cannabinoids – PubMed (nih.gov)
Another study in 1995 on children with leukemia, showed a high rate of efficacy for treating the cancer, while also controlling side effects like nausea and vomiting caused by more conventional forms of treatment. The study was conducted at Shaare Zedek Hospital, Bikur Holim Hospital and the Hebrew University located in Jerusalem. The creators of the study, led by Raphael Mechulam, noted that "at the same this research was occurring, there had been 480 successful treatments of cancer with delta-8 THC."
If you're prone to anxiety, the mild and uplifting high you get from Delta 8 THC might be just what you need. Delta 8 THC offers all the medicinal effects of THC, and even some minor psychoactive effects, without the paranoia that often comes with Delta 9. The carefree high that comes with weed is often dampened by the anxious, nervous high some people experience.
Studies show that the endocannabinoid system, mainly the CB1 receptor, is centrally involved in regulating anxiety and depression. When the CB1 receptor is blocked, increased anxiety often occurs. Many people successfully utilize CBD (cannabidiol) to relieve their anxiety, but for many others it's just not strong enough.
According to the National Cancer Institute, "this phytocannabinoid displays anxiolytic (anti-anxiety) qualities similar to delta-9 THC." There is little in the way clinical research investing delta-8 THC's potential to reduce anxiety, however, anecdotal evidence suggests that delta 8 products provide a nice, calm, focused, and stress-free high.
What is Delta 8 THC Distillate?
The scientific definition of distillation is that it is the act of purifying a substance usually through a collection of heating and cooling methods. The end result of a distillation process is known as a distillate.
Delta 8 THC distillate is a highly concentrated extract derived from hemp and cannabis plants, although the latter is not very common. Delta 8 THC distillate typically has upwards of D8 and it's considered one of the purest and cleanest extracts available on the market.
Distillate retains a minimal amount of other compounds like plant waxes, vitamins, antioxidants, terpenes, and some minor cannabinoids. Whether it contains trace or illegal levels of Delta 9 THC depends on whether it was extracted from cannabis or hemp, although most of the time, hemp is preferred. This makes it great for anyone who needs accurate dosing but also needs the medicinal benefits the come from the entourage effect.
Another reason to choose distillates is that, because of their purity, patients often don't need as much product to feel the effects. This can be economically advantageous for anyone who needs to use CBG daily but has been roadblocked by the fluctuating but generally high costs of purchasing these products.
How Distillation Works
Delta 8 distillation is a complex refinement procedure that separates the cannabinoid from raw plant material. The process is broken down into a few different steps.
Initial Extraction: The first step in the process of creating CBG distillate is to extract the cannabidiol from the hemp plant matter. There are a few different ways to do this including CO2 supercritical extraction, solvent extraction, or the rinsing and sifting method (physical) method.
Winterization – This step removes the unwanted impurities that are inadvertently extracted from the hemp plants during step one. During winterization, the extracted solution is placed into an extremely cold (winterized) environment for 24 to 48 hours. At this point, any impurities congeal and separate from the rest of the solution. The impurities are thrown out and the remaining product is filtered.
Decarboxylation – Before being exposed to heat or oxygen, cannabinoids exist in an acidic state (CBDA, THCA, etc.). To convert the plant cannabinoids into their active state, the extracted solution is heated thoroughly.
Distillation – The final process of distillation, the solution is vaporized and collected in a distillation cooling system. Each compound in the plant can be separated because of the variations in volatility, or boiling point, so the result is a relatively clean product.
The final product is a golden, thick solid product with a consistency that's similar to honey.
Cannabinoid Distillate: The Future of Medical Cannabis
Distillation allows users to decide how much they want an oil to stray from the original plant extract. So, if you're making edibles for example, you would want an oil with little to no flavor, so that your edible tastes like food and not cannabis. If you're creating a vape oil that is supposed to mimic the smell and taste of cannabis, you can reintroduce some of the terpenes that have been removed using a method known as mass spectrometry. Basically, products using distillate are highly customizable.
Not only that, but in the case of medicinal products, reliable, consistent results are extremely important. "If you're a doctor recommending a treatment, you're not inclined to suggest something that has a lot of non-medicinal dissolved plant matter in it," says Summit Research founder Elliot Kremmerman. "Medications have proven, tested chemical profiles, and distillation is letting us create them for cannabis products."
He continued: "The purity, potency, and long shelf life of distilled cannabis oils mean they have some of the best margins to be found on the modern cannabis marketplace. In the coming years, there are a lot of consumers who aren't going to be looking for the best flower, but for the best profile that you can put together mathematically."
Final Thoughts
There are many more medical ailments that Delta 8 THC can be used for, and distillate can allow manufacturers to make products with very high and accurate doses of any cannabinoid that can be chemically extracted from the plant. If you want to learn more about Delta 8, make sure to subscribe to the Delta 8 Weekly Newsletter where you will find more interesting articles and exclusive deals on flowers and other products.