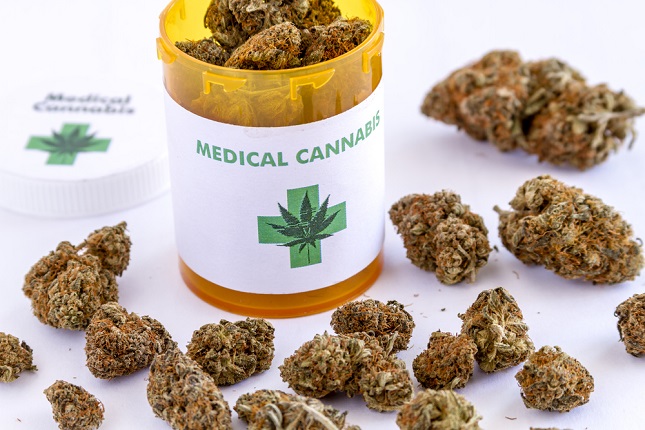 Canda, June 30, (BOTANIQ)- The head of NICHE Canada says she was disappointed not to see any medical carve-out, or a different class or products for cannabis patients, in the recently revealed regulations for edibles in Canada.
The 10 mg THC limit that will apply to such products is simply too low for many medical patients, said Dr. Jenna Valleriani, CEO of the National Institute of Cannabis Health and Education.
"We know these are folks that are using cannabis daily or near-daily, and generally need higher doses because of that," she said of medical users. "And because it's not about consuming for pleasure although I'm sure that's part of it, but it's also about treating symptoms and managing symptoms, and the duration of those effects."
Valleriani said it's tricky to maintain consistency in dosing when making your own edible cannabis products, "so that's kind of where industry can come in and make these products that we can begin to rely on a little bit more to produce a consistent effect."
"Medical users use cannabis very strategically, like before bed for example so they're able to get a full night's rest, so I think there we would need higher dosed products and whether (government) are even open to having that conversation has yet to be seen," she said.
Aside from the medical component, she said she is on side with the "start low and go slow" approach.
"Probably a majority of the adverse effects that come from cannabis are a restful of ingesting cannabis. It can be anxiety producing, it's a really bad time for a lot of people," she said.
But the blanket restrictions leave medical patients between a rock and a hard place, she said.
"This is a really big disappointment for medical users who will likely just end up making their own products as they've been doing, with the higher doses they need. But that's also a really big burden for a lot of people who are sick or disabled. A lot of people just can't do that kind of work consistently," said Valleriani.
This comes after advocates and industry experts have been critical of how the first wave of legalization has "shafted" medical patients.
Cannabis expert Deepak Anand – who serves as CEO of CBD and medical cannabis company Materia Ventures and spent years working with Health Canada helping developing medical cannabis regulations – said medical users have been "shafted" through legalization in a variety of ways, not the least of which has been product availability and costing.
The situation is described as a "crisis" by James O'Hara of the advocacy group Canadians for Fair Access to Medical Marijuana.
Access and affordability, or lack thereof, are the largest issues, according to O'Hara. He said both issues have worsened since recreational legalization last fall, noting there's been an average cost increase of roughly 17 per cent since legalization day.
"There are more medical patients than ever. They're all angry," O'Hara told BotaniQ Magazine. "They still struggle today. By and large patients are forced to either under-dose or go to the black market. If you're a patient and you're confronted with, 'Can I afford my medicine and am I going to experience illness?' as opposed to not, you're going to make that choice over and over again."
While O'Hara said shortages are less of an issue today compared to six months ago, that only applies to flower product.
"In the flower sense it's better, in the CBD oil sense it's worse," he explained, noting oil is popular among medical patients.
"When that patient at the end of the day doesn't have the CBD oil they need to function and rely on to get to work, they have that thought, 'Is any of what I need being used to service the recreational market?'"
O'Hara said he'd like to see government put regulations in place to guarantee medical supply, urging policy makers to consider the economic driver medical cannabis can be.
"I'd like to see the medical market, medical patients, prioritized. There's limited supply, and everyone's trying to address those two markets," he said.
"This isn't like being out of bread or milk, this is a significant health impact to patients. I think that's really the biggest issue."