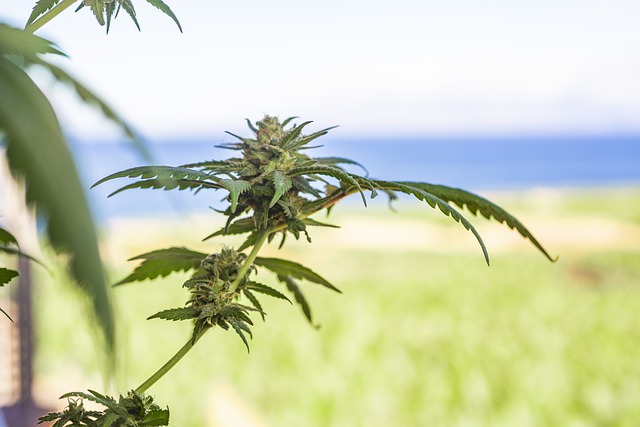 Canada's cannabis market is continuing its upward trajectory with a current market size of $2.7 billion
Cannara Biotech has entered into a definitive agreement to acquire a one million square foot state-of-the-art cultivation and manufacturing facility from The Green Organic Dutchman Holdings through an all-cash offer of $27 million. The estimated cost of construction of the facility was over $200 million
This acquisition gives Cannara the opportunity to take over Quebec's cannabis market share — which is estimated to reach $500 million in 2021
Canada's cannabis industry continues to grow as consumer spending hits an all-time high since legalization, a trend expected to continue over the next few years. In fact, Canada's adult-use cannabis market grew by 118 per cent in 2020. This growth is being driven by a few factors including accelerated retail openings, availability of quality traceable products, competitive pricing and an improved in-store buying experience.
While most eyes have been on provinces like Ontario, Alberta and British Columbia, the province of Quebec stands to be one of the largest opportunities within Canada for a few important reasons.
The province is the second largest cannabis market in the country, boasts the highest rate of cannabis spend per capita and is currently a market with the fewest active brands and licensed producers.
One of the most promising entrants tapping into this market is Quebec-based cannabis producer, Cannara Biotech Inc. (TSXV: LOVE | OTCBQ: LOVFF | FRAL 8CB). The company stands out from the premium cannabis segment by offering premium-grade cannabis at nearly half the price of competitors and has already found success in the province.
With the launch of its three brands, a recent acquisition of The Green Organic Dutchman Holdings' one million square foot state-of-the-art facility through an all-cash offer of $27 million and its current 625,000 square foot indoor facility operating at peak efficiency, Cannara is making a power play to become Quebec's leading cannabis producer.
As it stands, Quebec is currently a difficult market to break into — especially for new players — due to language barriers and heavy restrictions on cannabis marketing and derivative products.
We want to win the hearts of Quebecers and dominate market share in the province. To do that, we have to provide great quality in an affordable way.NICHOLAS SOSIAK, CFO, CANNARA BIOTECH INC.
Cannabis products in Quebec can only be sold through the province's crown corporation, Société Québécoise Du Cannabis (SQDC), and there are currently only 68 retail locations in the entire province. In contrast, Ontario, Alberta and British Columbia have more than double the number of retail locations as well as significantly more SKUs and licensed producers.
Although this has led to an active black market, the SQDC's market is growing and is expected to increase from 49 per cent in 2021 to 75 per cent in 2023. Net sales are also expected to grow from $311 million in 2020 to $945 million in 2023 — a 204 per cent increase — as the SQDC plans to nearly double its current store count to roughly 100 locations.
All these factors have led to an immense market that is relatively untapped due to high barriers of entry. If companies can overcome these barriers, they gain the opportunity to scale quickly as well as dominate market share and sales within Quebec.
With a rare opportunity to break ground in the province, Cannara Biotech has entered into a definitive agreement to acquire The Green Organic Dutchman Holdings' one million square foot facility through an all-cash offer of $27 million plus the funding of certain deposit requirements of approximately $5.7 million.
Located in Valleyfield, Quebec, the newly built state-of-the-art facility spans over 1,033,506 square feet, providing Cannara the ability to reach an annual cultivation capacity of 125,000 kg of premium-grade cannabis.
This acquisition for Cannara further increases the company's footprint in the province, while also reinforcing their position as one of Canada's top producers of premium-grade cannabis.
Soon-to-be Cannara's state-of-the-art greenhouse facility and rooftop greenhouse in Valleyfield, Quebec. SUPPLIED
Cutting edge facilities
Based on their intended acquisition, the company will now operate two advanced facilities: their 1 million square foot hybrid greenhouse in Valleyfield and their 625,000 square foot indoor grow operation in Farnham. These facilities are central to Cannara's strategy of producing large volumes of AAAA premium quality cannabis and selling at prices that much of the market can afford.
Each location allows for every single variable in the cultivation process to be controlled, and operations can be heavily automated wherever they do not compromise on product quality. This is a level of control that most greenhouses and outdoor operations cannot achieve, but Cannara's new Valleyfield hybrid facility is no ordinary greenhouse as it is purpose-built for cannabis and Dutch engineered by greenhouse specialists.
The entire 1 million square foot facility was built only two years ago and was specifically designed for cannabis cultivation and production. The completely automated greenhouse is equipped with cutting-edge technology. The facility includes blackout shutters and glass that is hermetically sealed that allows cultivation to occur in an indoor, controlled and airtight environment. Nicholas Sosiak, Cannara's CFO, says, "We are confident that the processes we've developed in our Farnham facility can be replicated in this new state-of-the-art hybrid facility to achieve the same premium quality."
Efficient operations
Discipline and operational efficiency allow Cannara to maintain healthy margins while setting competitive prices. Their indoor facility is currently in phase 1 of a three-phase operation plan that will allow for all 625,000 square feet to be used for cannabis production. With 170,000 square feet currently licensed for production, the remaining space has been fully leased out at an average rate of $8 per square foot, providing a strong interim revenue stream allowing for efficient capital management.

Cannara has fully automated its facility to provide its plants with the optimal conditions for every step of their growth. SUPPLIED
Quebec itself provides favourable market conditions for production as well, touting some of the lowest costs in Canada for two of cannabis production's largest inputs: labour and energy.
The competitive advantage is further bolstered by the fact that these two facilities are within one hour drive from each other, and the proximity will help to increase operational efficiencies, reduce costs and offer additional capacity utilization.
Sosiak notes, "Given that both of our facilities are only one hour apart, that is our differentiating factor. Most companies will have assets across Canada, creating the need to duplicate efforts across different locations. We don't have to replicate our workforce across different geographies. Our leadership, operational experts, and our resources can be shared between facilities very efficiently."
Cannara's Phase 1 operations are now at full capacity, with 18 flowering rooms in operation and two harvests per week.
Premium products at scale
Cannara's unique process for cultivation combines an artisanal approach with large scale production. The team is very selective about the genetics that are cultivated, constantly pheno-hunting for new genetics and utilizing their current bank of over 300 rare seed genetics to continuously research and develop new products for the market.
We've spent two years learning how to cultivate the best cannabis, and because our management team is knowledgeable on cultivation, we are able to quickly replicate our process and formula directly through our leadership as we expand.NICHOLAS SOSIAK, CFO, CANNARA BIOTECH INC.
Currently, Cannara distributes its products through three separate brands: Tribal, Nugz and Orchid CBD. Tribal is targeted towards cannabis enthusiasts that want to explore different genetics on a rotating basis, while the Nugz brand sells flower and rollups in bulk volume, allowing consumers to purchase premium-grade cannabis at lower price points.
Orchid CBD is Cannara's CBD-focused wellness brand designed to appeal to the health and wellness segment of the market looking for a non-psychoactive experience.
The three flagship brands completed their first retail shipment through the SQDC on Feb. 25, 2021, and March 4, 2021. Weekly shipments are delivered to the SQDC, and several SKUs have sold out within a matter of days. A line of premium-grade solventless hash products is also in development.
A bold pricing strategy
One of Cannara's boldest decisions is their pricing. Their premium cannabis is priced at $24.20 per 3.5 grams, while competitors with similar quality products are priced in the range of more than $40 per 3.5 grams. The goal for the company is to become a part of consumers' everyday purchases, allowing them to generate brand awareness and capture market share and loyalty quickly.
When asked about their uncommon pricing strategy, Sosiak states, "Our brand is made in Quebec for Quebec, and Quebecers expect high quality cannabis, but they are very price conscious. We want to win the hearts of Quebecers and dominate market share in the province. To do that we have to provide great quality in an affordable way."

Tribal's Gelato Mint. SUPPLIED
But the affordable price point doesn't only build loyalty for the brand, it significantly changes market dynamics within Quebec. As the cannabis industry grew in other provinces in Canada, the increased competition eventually led to downward pressure on prices. Quebec is now experiencing that phenomenon, with Cannara leading the charge — you can call it the "Cannara Effect."
As VP of marketing, David Abitbol, notes, "It's very easy for cannabis companies to repeatedly raise money to build out costly operations. They can easily bloat costs like overhead and staff. Many of our competitors sustain these expenses with the margins they make on their higher priced product, but it means they cannot afford to drop their prices to our level to compete."
Abitbol continued to say that Cannara has achieved sustainable margins because the entire company was built to deliver premium product and accessible pricing from the onset. The team is kept lean and the operations as efficient as possible. Cannara facilities are staffed at all hours and the use of facility equipment is maximized, while automation is used wherever possible. The focus on efficiency and scale allows for minimized costs and maximized output.

A deeply involved management team
Much of Cannara's success can be attributed to an experienced and proven team that has operated in relevant industries including tobacco, pharmaceuticals and technology. The team's defining trait is their passion and involvement in all aspects of the company including the cultivation process.
CEO and accomplished entrepreneur, Zohar Krivorot, not only runs the company on a management level but has participated in all grows, spending days and nights learning hands-on and from experts, and has become an expert himself. The rest of the management team shows equal passion for cannabis. Sosiak and Abitbol themselves are constantly involved in everything from brand development to maintaining equipment and making key decisions on plant genetics, product formula and brand strategy.
"We've spent two years learning how to cultivate the best cannabis, and because our management team is knowledgeable on cultivation, we are able to quickly replicate our process and formula directly through our leadership as we expand," says Sosiak.
Cannara's board is impressive as well and includes members such as Jack Kay, CEO of generic pharmaceutical producer, Apotex and Mary Durocher, active cannabis consultant for Health Canada.
The savviness of the management team has allowed the company to deliver on all the promises they have made to investors and achieve every milestone within their roadmap on time and according to plan.
The outlook for Cannara and investors
2021 has been a transformational year for Cannara. The acquisition of a best-in-class hybrid greenhouse from The Green Organic Dutchman, as well as the successful launch of three brands that fly off shelves along with diligent capital management, have put Cannara in a position to find success throughout Canada in the long term.

Cannara transitioned from the CSE to the TSXV on April 8, 2021, under the noteworthy ticker symbol LOVE.V. After a successful start to the year, the company expects total net revenue for Q3 to be approximately $7.1 million, a $5.1 million growth from Q2. Their revenue from retail products net of excise tax is expected to range from $3.2 million to $3.4 million. Additionally, expected revenue from wholesale supply agreements has increased by $1.1 million from Q2, ranging from $2.8 to $2.9 million.
That's not all for the company. With the acquisition of its Valleyfield Facility, output capacity has the potential of reaching 125,000 kg per year. This will allow Cannara to further expand into new provinces, introduce additional SKUs and accelerate its genetic rotation mix.
With all its efforts, Cannara has established itself as a major player in Quebec and developed a winning cultivation strategy that is replicable in an industry where distressed assets may soon be on the market.
The company is just getting started and the best is yet to come.