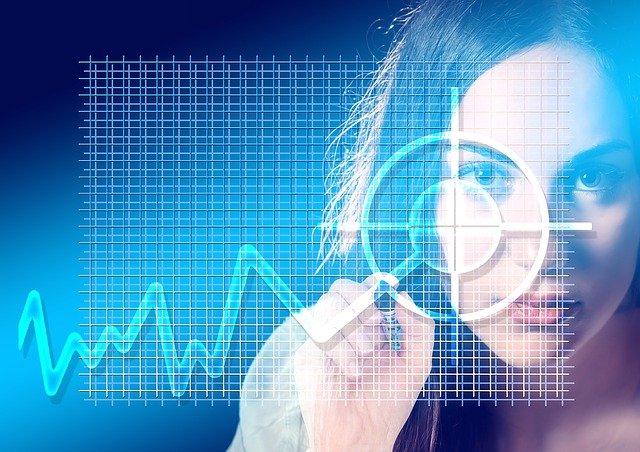 Penn National Gaming (PENN) is among the top-rated gambling stocks as more states allow sports betting and online wagering. Is Penn stock a buy right now? Here is what the fundamentals and technical analysis say.
Penn is the nation's largest and most diversified regional gaming company. It has 41 properties across 19 states. Penn operates under brands that include Hollywood, Ameristar and L'Auberge. Penn Interactive operates retail sports betting across the company's portfolio, as well as online social casino, bingo and iCasino products.
To bolster its sports betting portfolio, Penn has partnered with Barstool Sports to launch its online sports betting app in several states over the last year. On May 18, Penn launched Barstool in Indiana, pending any final regulatory approvals. Indiana is now the company's fourth online sports betting market, following launches in Pennsylvania, Michigan and Illinois.
"We are thrilled to be launching our online Barstool Sportsbook in Indiana at the start of the NBA's new playoff format," said Penn National CEO Jay Snowden in a statement on May 14.
Meanwhile, on May 20, Connecticut took one step closer to legalizing online sports betting. State House representatives voted in favor of a bill to allow online gambling. The Senate and governor are expected to sign the bill into law. Lawmakers hope to have a framework in place by the start of the NFL season.
And on May 27, Penn got final approval from the Maryland Lottery and Gaming Control Commission to acquire the operations of Hollywood Casino Perryville. The company struck a deal with Gaming and Leisure Properties late last year to acquire the operations of Hollywood Casino Perryville for $31.1 million.
The deal expands Penn's national footprint to 20 gaming jurisdictions. Maryland legalized sports betting a few weeks ago.
Penn Earnings And Fundamental Analysis
Penn had been struggling before the pandemic hit, with several quarters of losses or flat earnings. Then the bottom fell out early last year. Penn returned to profitability in the third quarter, but posted a weaker-than-expected fourth quarter.
On May 6, Penn reported first-quarter earnings shot up 817% to 55 cents a share, ahead of views for 30 cents. Sales rose 14% to $1.27 billion, below estimates for $1.14 billio
The IBD Stock Checkup assigns Penn stock an EPS Rating of 69 and an SMR Rating of E, the worst possible rating, as the coronavirus decimated casino stocks with lockdown orders.
The EPS rating reflects a company's health on fundamental earnings metrics, and its SMR Rating gauges sales growth, profit margins and return on equity.
On June 24, Penn said it expects Q2 revenue in the range of $1.45 billion and $1.55 billion above Wall Street consensus for $1.36 billion. The company also plans to issue $400 million of eight-year senior unsecured notes in a private offering for general corporate purposes.
Penn Stock Technical Analysis
Penn stock soared as more states legalize sports gambling. Shares hit a high of 142 intraday on March 15, on news that it would be added to the S&P 500 on March 22. Rival Caesars was added at the same time.
But shares closed below their 10-week line on March 26 and have been trading below the key support level ever since, MarketSmith chart analysis shows.
After selling off on the mixed Q1 report, Penn stock is now below its 200-day line. Since breaking out of a 76.72 buy point in December, shares have given up most of their gains and no new pattern has formed.
The relative strength line sloping down. Penn stock has a Relative Strength Rating of 55 out of a possible 99.
With a Composite Rating of 40 out of 99, Penn is ranked No. 14 in the leisure gaming/equipment industry group. The rating combines key fundamental and technical metrics in a single, easy-to-use score.
Penn stock is a component of the Roundhill Sports Betting & Gaming ETF (BETZ), which holds dozens of gambling stocks. BETZ's top holdings include Penn, as well as rivals Flutter Entertainment (which owns FanDuel), DraftKings and William Hill PLC.

Penn Game Studios Launch
On May 3, Penn announced it had created Penn Game Studios, an in-house content development team focused on creating exclusive iCasino content. To fuel this effort, Penn is acquiring HitPoint Studios and its spun-off real money gaming company, LuckyPoint. Terms of the deal were not disclosed.
"We will now have the ability to create exclusive content for our audiences, further leverage the Barstool Sports brand and our database of 20 million myChoice customers, and create cross-marketing opportunities with our brick-and-mortar facilities," Snowden said in a statement.
HitPoint is an independent game design and development studio founded in 2008. It develops platforms for real-time multiplayer casual mobile games and runs the day-to-day live operations for multiple games using their proprietary technology stack.
In 2019, HitPoint spun out LuckyPoint to focus on real-money game development and the creation and operation of a remote gaming server. In addition to traditional online casino table games and slot machines, the LuckyPoint RGS brings a variety of gaming styles to desktop and mobile devices, including retro-style arcade games and puzzle games.

Online Gambling Lifts Penn Stock
After the Supreme Court ruled in 2018 to overturn a federal ban on sports betting, 25 states have passed laws allowing it, including online gambling.
The online gambling market is slated to reach $127.3 billion by 2027, according to Grand View Research.
In September, Penn launched Barstool in Pennsylvania, the No. 3 betting market in the U.S., behind New Jersey and Nevada. Barstool expanded in Michigan in January.
On March 11, Penn launched its Barstool app in Illinois, in time for the college basketball tournament March Madness, which ran from March 18 to April 5. The tournament brought in $1.5 billion in betting revenue, according to PlayUSA.com. In February, the Super Bowl took in nearly $500 million.
Illinois is also home to one of Barstool's top markets, Chicago.
"The initial results for the first 30 days of operations exceeded our expectations, with better first-time deposit conversions relative to what we had generated in Pennsylvania or Michigan," Snowden said in a statement.
During this period, Barstool registered over 54,700 new customers and generated total handle and gaming revenue of $67.7 million and $6.5 million, respectively.
Barstool now has more than 400,000 customers and generated over $660 million and $61 million in handle and gaming revenue, respectively. The company plans to roll out Barstool in eight states by football season and in at least 10 states before the end of the year.
The expansion of legal gambling could also be a boon rivals DraftKings (DKNG), Flutter Entertainment's (PDYPY) FanDuel, Red Rock Resorts (RRR), Caesars Entertainment (CZR) and Churchill Downs (CHDN).
New York Passes Gambling Law
On April 7, New York state passed a budget with a bill to legalize online sports betting. The law has one last hurdle: a New York State constitutional challenge. Legal experts say the current law should pass muster. The law authorizes New York's State Gaming Commission to choose two platform providers to become mobile sports wagering operators based on a competitive bidding process.
The commission may allow more than two mobile sports wagering operators if it finds that doing so is in the best interests of the state. Licensees must pay a one-time $25 million fee to the state. And the operator's license will need to be renewed after 10 years.
New York is one of the Big Four states that would really move the needle for gambling stocks like Penn. The other three are Michigan, which already allows online sports wagering, Florida and California.
In Canada, the federal government is scheduled to begin debate on June 2 on a law to amend the Criminal Code to allow sports betting, which could provide a door to expansion north of the border for Penn, DraftKings and others.
Is Penn Stock A Buy Now?
While the market for online gambling is growing and can be a promising revenue stream for Penn, analysts caution there could be bumps in the road. Two of the so-called Big Four states still do not allow sports betting. New York and Michigan recently passed laws allowing sports wagering, but California and Florida have not.
Penn stock has soared to record highs, but has since retreated below its 50-day moving average.
Bottom line: Penn stock is not a buy as it is not in a buy zone while falling below key benchmarks, the 50-day and 10-week lines. While the stock is not yet flashing clear sell signals, investors should take note.
Still, as a leader in the booming sports betting market, investors should keep an eye on this stock for future buying opportunities. Also note that while the company is making a profit again, strong sustained growth hasn't returned yet.
This article originally appeared on Investor´s Business Daily.