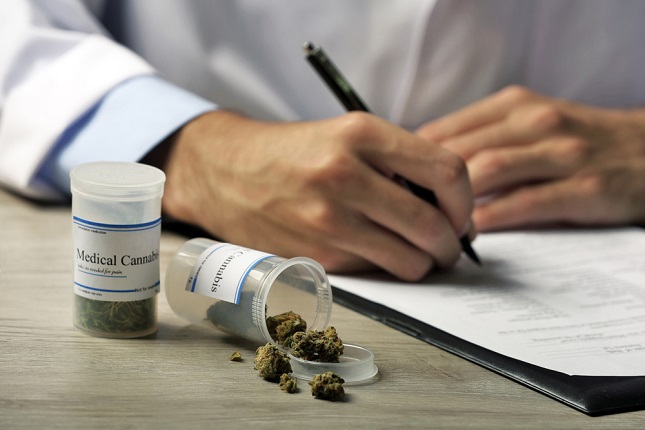 Canda, June 10, 2019 (BOTANIQMAG)- The first registered charity in the world focused on medical cannabis launched has launched with a goal of empowering patients by helping Canadians overcome financial barriers to medical cannabis within the regulated market.
The organization is called Hope for Health, and through charitable donations, its financial affordability program will focus on directly assisting patients with the costs of medical cannabis, without restrictions on the types of products or producer patients can choose to access from.
"This is such a tremendous and exciting opportunity to improve the health and well-being of Canadians who are unable to access the medicine they need," says Dr. Jenna Valleriani the Executive Director of Hope for Health and CEO of NICHE. "My research and advocacy have always underscored issues around access to cannabis, and the financial affordability program will set a new standard on how we can work together to help to alleviate those barriers."
Affordability remains a concern among patients, and many believe the government's current taxation approach is unfairly disadvantaging patients and making medicinal cannabis less affordable and less accessible. Unlike other prescriptions, medical cannabis is subject to sales tax and an additional 10-per-cent excise tax, as part of the Cannabis Act. To compound the issue, due to the lack of a Drug Identification Number, cannabis is not often covered by insurance companies.
Hope for Health will also establish medical cannabis research partnerships across Canada, provide educational opportunities for health care providers and patients, and mobilize research from the academic community into the hands of people and organizations who can put it to practical use.
The founding board of directors includes several pioneers in patient access, including Hilary Black, Dr. Rielle Capler, Mandy McKnight and Dr. Shelley Turner.
"As patients wait for research to advance and for cannabis to become an approved and covered medicine, patient advocacy remains crucial. It's a privilege to join this board to collaborate with this team of leaders to support Canadian patients," says Black.
"We started the Hope for Health project three years ago because we believed it was an important cause that all industry participants that have benefited from the cannabis industry could rally around and support," says Hugo Alves, Co-Founder and Director.