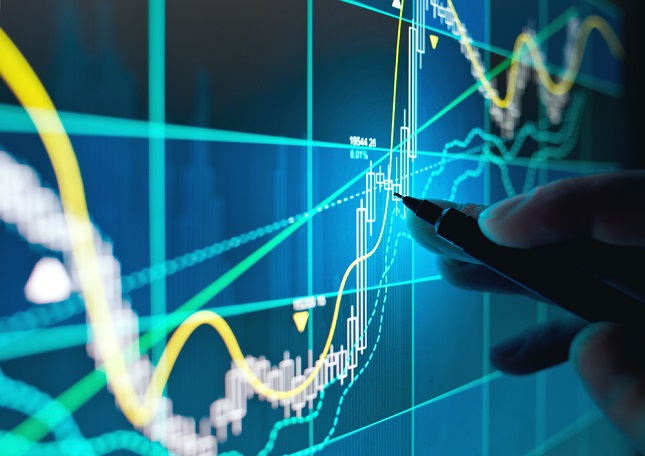 Before you dive head first into cannabis stocks, it's best to take a step back and assess the situation at hand. There are many aspects to consider before purchasing a variety of cannabis stocks, such as where it's available for purchase, understanding the type of cannabis products a company produces, the different types of cannabis stocks, the cash flow that companies are generating, and the reputation of the cannabis company.
After reading this guide, you'll be better equipped to separate the wheat from the chaff.
Deciding Which Stock Platform to Use
This is an important step before you begin investing in cannabis stocks. You'll want to decide on a platform to use. No longer do you need to purchase stocks through a stockbroker, who's yelling "buy" and "sell" on the trading floor. Instead, a selection of apps has cropped up that allow nearly everyone with the ability to buy and sell cannabis stocks. Of course, if you'd like a more hands-off approach, then a stockbroker is still a relevant option.
Depending on where you live, you may have full-access to cannabis stocks or limited access. If you're from the USA, then you'll have a somewhat limited selection of cannabis stocks due to the fact that the federal government still sees marijuana as a Schedule I drug.
If you're Canadian, then it's your lucky day, and you'll have full access to the Canadian Stock Exchange (CSE) and the Toronto Stock Exchange (TSX). You can simply set up a brokerage account with one of the many brokers available at competitive prices.
Robinhood App
The Robinhood app is a simple to use stock platform. They offer a wide selection of cannabis stocks that are available to be bought and traded in the US. Simply follow the guidelines on the Robinhood app and apply for an account. The app has become wildly popular due to their zero fee commission per trade.
Online Stock Brokers
If you'd like a less hands-on approach, then a stockbroker is another option for investing in cannabis stocks. These companies have licenses for trading international stocks, such as Canadian cannabis stocks that aren't available on the New York Stock Exchange or NASDAQ yet.
Charles Schwab
eToro
Plus500
Saxo Capital Markets
TD Ameritrade
Questrade
QTrade Investor
Each of these online brokers will charge a commission fee per trade, but this is the cost of not having purchase or sell the stock yourself.
Picking Reputable Cannabis Companies
Now that you've found an app or online broker to purchase cannabis stocks, you'll need to decide which are worth your investment capital. It's imperative that you DYOR, or, do your own research. This phrase is worth its weight in gold, and you'll be glad you spent hours researching a company before pouring your hard-earned income into it.
You should always make sure a cannabis company meets this criterion before investing, or you may find yourself holding worthless stock.
The company should generate revenue.
The company should be well known or have a partnership(s) with a well-known company.
The company should be operating legally.
The company should have a positive reputation.
The company's products should look professional.
The company's products should be relevant to the cannabis industry.
Popular Cannabis Stocks
According to research, popular cannabis stocks are:
Tilray (TLRY)
Cronos Group (CRON)
Arena Pharmaceuticals (ARNA)
Aurora Cannabis (ACB)
Canopy Growth (WEED)
Aphria (APHA)
Once you've found the ideal cannabis stock, it's best to allow time to run its course. This means that you shouldn't stare at the screen watching red and green candles going up and down. Daily price action is your worst enemy, so it's best to invest and forget about it. By doing so, your emotions won't be tested considering cannabis stocks are wildly volatile. This also brings about the golden rule: never invest more than you're willing to lose.
Once you've joined the thousands of cannabis stock investors, the next thing to do is relax.