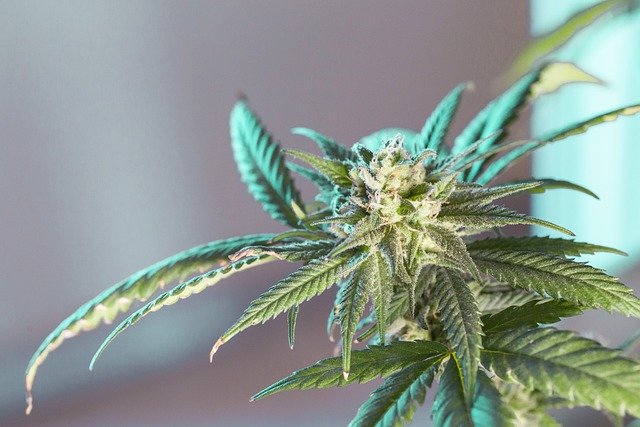 The marijuana boom amid the coronavirus pandemic has brought a lot of attention to the sector. Cannabis sales have been on the rise ever since marijuana was deemed an "essential item" during pandemic-related lockdowns. This not only benefited U.S. cannabis companies' revenue and profits, but also was advantageous for companies indirectly linked to the cannabis sector. With more and more states legalizing medicinal and/or adult-use marijuana, hopes are that sales could keep soaring. The U.S. cannabis market could generate $41 billion in annual sales by 2026, according to BDSA.
Here are two cannabis stocks that are exciting buys for summer 2021. One is a pure-play cannabis company (meaning its main business is the production and sale of cannabis and cannabis-related products) that is climbing to be a top contender in the U.S. market. The other is an unconventional cannabis stock that has no direct involvement with cannabis, but is taking advantage of the marijuana boom. 
Trulieve Cannabis is a rising star in the U.S. cannabis space
Florida-based Trulieve Cannabis (OTC:TCNNF) is a vertically integrated multi-state operator. Vertical integration allows the company control over its supply chain, and this has helped it grow tremendously even amid a global crisis. 
The company already dominates the medical cannabis market in its home state, operating 78 dispensaries there. Florida only allows medical cannabis, and the company holds 50% of the market share in that state. But after its recent acquisition of Arizona-based Harvest Health & Recreation, the company has plans to expand, and its recent first-quarter results ended March 31 are proof of that.
Revenue grew 102% year over year to $194 million, and adjusted EBITDA (earnings before interest, tax, depreciation, and amortization) came in at $91 million, up 87% from the year-ago period. The company also recorded a 27% year-over-year jump in net profit to $30 million for the quarter. EBITDA measures the operational performance of a company, while net income is the true earnings of a company after all the deductions are made.
Trulieve acquired Harvest Health in May in a $2.1 billion deal that is expected to be completed in the third quarter, subject to shareholder approval. This acquisition will help Trulieve make an entry into the cannabis market in Arizona, which recently legalized recreational pot. This deal will also add Pennsylvania and Maryland dispensaries to Trulieve's national footprint. All in all, the company will have access to 126 dispensaries in 11 states and a solid presence across much of the U.S.  
In 2021, Trulieve expects the combined company to bring in around $1.2 billion in revenue and $461 million in adjusted EBITDA. These strong businesses have combined their resources, capital, and innovative products, and the resulting company could soon become a cannabis powerhouse.
Innovative Industrial Properties offers an indirect entry to the cannabis sector
Marijuana remains federally illegal in the U.S., which can keep many investors from much exposure to the industry. But there's one real estate investment trust (REIT) that offers an indirect path into the cannabis market. Marijuana's illegal status can make it hard for U.S. cannabis companies to obtain financial capital, which restricts them from setting up large production facilities. Innovative Industrial Properties (NYSE:IIPR) is a REIT that acquires properties from medical cannabis companies, then leases them back. The cannabis companies get capital, and Innovative Industrial Properties gets revenue.
In its recent first quarter (ended March 31), Innovative's total revenue saw an exciting jump of 103% year over year to $43 million, and the company made four new acquisitions (three new properties and a land expansion at an existing property) in that time. Its net income also increased to $26 million from $12 million in the year-ago period, and adjusted funds from operations (AFFO) rose by 117% to $38 million for the quarter. Since Innovative is a REIT, AFFO is an important measure to determine how much cash is available to be paid out as dividends to shareholders, similar to what net earnings measure for a non-REIT.
And that brings me to one more advantage of owning this stock: its dividend, which at a yield of about 2.9% is nearly double the S&P 500 average. As a REIT, the company is legally bound to pay 90% of its income as dividends; its rising AFFO is proof that it does so consistently, which is at least as important as having a high yield. On June 15, the company announced a 32% year-over-year hike to its quarterly dividend, bringing the payout to $1.40 per share. This marks the 11th dividend increase for the company since it went public in 2016.
Volatility in an emerging industry is common, and the fact that it's not directly involved with marijuana keeps Innovative Industrial Properties insulated from this, making it a good cannabis-related stock to invest in. Once the drug is federally legalized in the U.S. and cannabis companies can obtain capital from other means, Innovative could face some challenges. But for now, as statewide legalization continues ramping up, Innovative is poised to grow.