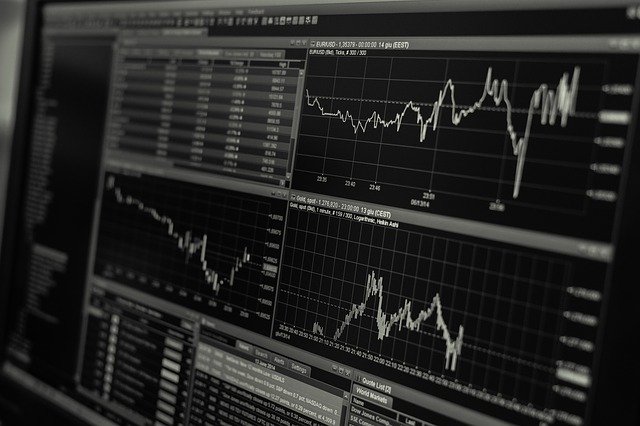 GM stock edged higher in early Friday stock market action, after advancing clear of a key technical level earlier in the week. That followed recent weakness, which came despite June 16 news that General Motors (GM) hiked its earnings outlook and boosted planned investment on electric and self-driving vehicles by 30%. GM now plans to spend $35 billion by 2025, while building two additional EV battery plants and more.Xaction underneath the surface as I get a record-high.
GM Stock News
"GM is targeting annual global EV sales of more than one million by 2025, and we are increasing our investment to scale faster because we see momentum building in the United States for electrification, along with customer demand for our product portfolio," CEO Mary Barra said in a statement.
GM also said it now sees first-half adjusted earnings before interest and taxes of $8.5-$9.5 billion vs. an initial view of $5.5 billion.
Still, GM said the chip situation remains "complex and fluid" and noted that commodity prices will significantly boost second-half costs.
GM Stock: The Bull Case
GM's revved-up investment plans track with its aim to leverage massive scale and capital efficiency as a competitive advantage.
Its one-million vehicle target floor translates to roughly 240 million Ultium battery cells per year. That doesn't include batteries for EVs that GM will build for Honda, or for other collaborations, like its work toward emissions-free locomotives with Wabtec (WAB).
GM intends to stay near the forefront of technological progress toward a low-cost, long-range battery. But its focus on scalability will let GM spread costs across massive output, helping drive down the cost of EV's most expensive piece.
Likewise, GM has a single, flexible Ultium platform, designed alongside a range of drive units and motors that can accommodate its entire portfolio, from passenger car to pickup truck.
That single platform has enabled GM to reengineer its business at "ventilator speed." GM adopted that phrase early in the pandemic, as it quickly shifted factory capacity to produce key medical equipment.
BrightDrop, the logistics startup revealed on Jan. 12, exemplifies GM's accelerated pace. BrightDrop's EV600 delivery van, on track to come off GM's assembly line in Canada by year-end with initial deliveries to FedEx (FDX), gives GM entry into a large, fast-growing market for which it has no internal-combustion-engine offering.
GM is demonstrating a level of technological and engineering excellence and creativity that support the GM stock investment case. A video of the Hummer EV in CrabWalk mode, allowing it to move diagonally to get through tight off-road spots, went viral last fall. Now GM's Cruise unit is setting the pace among autonomous vehicle entrants in California, where it recently became the first company cleared to give passenger rides with no safety driver on board.
GM Stock: The Less-Bullish Case
GM's transition isn't without risk, even apart from the chip shortage. As GM funds itself mainly through ICE profits, pure-play EV automakers, including Tesla (TSLA) and a host of Chinese rivals, have built up big EV war chests by issuing stock. Meanwhile, Toyota (TM) and EV battery startup QuantumScape (QS) have highlighted their separate progress toward a solid-state EV battery that has potential to offer faster charging, longer distance and greater safety.
Apple (AAPL), with far greater resources, also is working toward its own EV battery breakthrough and could reportedly produce an electric, autonomous vehicle in 2024.
GM's ride to an EV future also could be bumpy, if demand for ICE vehicles falls off more abruptly than expected as EV costs fall and tax credits entice consumers and businesses.
GM Stock Chart Technical Analysis
GM stock gapped higher on June 3 after saying prior Q2 guidance was too pessimistic. After touching a record high 63.68, GM stock then pulled back slightly, remaining up 5.6% at 62.98.
MarketSmith shows that GM stock is now within about 5% of a 63.54 buy point, 10 cents above the April 6 high. GM stock flirted with the buy point in five straight sessions, rising as high as 64.30 on June 7.
After pulling back 9% and hitting its 50-day moving average around 58.50 last week, GM stock found support and is now working to leave the key technical level behind. Early Friday, GM stock rose 0.2% to 60.20.
GM stock could be working on a new consolidation, with a potential 64.40 entry. But a proper base could be weeks away.
The relative strength line, which shows how GM stock performs vs. the S&P 500 index, has backed off its recent 3-year high, but still doesn't show significant technical damage.
As of June 25, GM stock sported an 88 Relative Strength Rating, meaning it has outperformed 88% of all stocks over the past 12 months.

Big GM Stock News To Come
GM is sitting on much-anticipated news about its EV pickup strategy: How will GM compete with the Ford (F) F-150 Lightning EV pickup truck's surprisingly low starting price? And how long after F-150 EV production starts next spring will GM's Silverado EV roll off the assembly line?
GM also has announced a fall investor day at which it may roll out software and service subscription targets for SuperCruise driver assistance and OnStar.
BrightDrop's EV600 is playing a starring role in a new commercial highlighting FedEx's goal to reach carbon neutrality by 2040. Willie Nelson calls it an "impressive truck" in the ad, and we may soon find that ties between the companies are much deeper than previously revealed.

Silverado Vs. F-150 Vs. Tesla Cybertruck Vs. Rivian
GM now sells close to 600,000 Silverado pickups per year with a starting price around $29,000, about the same as 2021 F-150.
Will the EV version be similarly competitive? The F-150 Lightning will start with a $39,974 price. The Tesla (TSLA) Cybertruck, which was slated to go into production in late 2021 but might be delayed, starts at about the same price as the F-150. However, the Wall Street Journal reported, "A version of the Cybertruck with two electric motors as well as four-wheel-drive capability similar to that of Ford's truck costs about $49,900." Tesla has stated that the Cybertruck will have a range of 250 miles to 500 miles.
Rivian's R1T pickup, which will see initial deliveries in July, starts with a $67,500 price and 300-mile range. Then, next January, it will release a version with a 400-mile range.
The F-150 will have a 230-mile range at the entry level and 300 miles at the high end, while GM has said that high end versions of the Silverado will reach up to 400 miles on a charge.
"I'm excited to share that vehicle with everyone because it's just stunning," Barra said of the Silverado, a hint that key answers may be forthcoming before too long.

Fleet Sales Are Key To GM's Near-Term EV Strategy
GM's strategy to win with scale makes fleet sales, or sales to business and government agencies, a key focus of its near-term strategy. Such customers not only buy in bulk, but they have a somewhat clearer path to fast adoption of EVs, since they don't generally face the same mileage and charging constraints as families going on road trips.
Fleet sales of EV600 delivery vans and EV pickup trucks are both key markets.
Among GM's planned entries into the EV market, the Silverado stands out as "one of a few or several getting into the high-volume segments that obviously we need to do," CEO Mary Barra said on the May 5 earnings call.
BrightDrop And FedEx
BrightDrop's delivery vans are designed for rapid, automatic loading of its EP1 electric pallets that make it a breeze to move up to 200 pounds of packages down the sidewalk and from sorting center to delivery van.
FedEx has said its drivers were able to handle 25% more packages per day with Brightdrop's EP1 in the first pilot. That's a "game changer," BrightDrop CEO Travis Katz said in a March 22 Bank of America investor presentation.
GM announced at its Jan. 12 unveiling that FedEx had committed to buy 500 EV600 vans. Yet Katz hinted that there may be much more news to come. BrightDrop's organization as a startup within GM appears tailor made for an investment by a foundational customer like FedEx.
Amazon (AMZN) is an investor, along with Ford, in Rivian, which is expected to go public with a $70 billion valuation. Amazon has a commitment to buy 100,000 electric delivery vans from Rivian by 2030.
Katz said Brightdrop is seeing "tons of excitement and tons of interest from customers." So far, just one other order has been announced. Merchants Fleet announced an order for 12,600 EV600 vans.
Ford also will have an electric version of its popular Transit van out in late 2021. Workhorse Group (WKHS) is another EV delivery van play.

Cruise Self-Driving Progress
On June 4, the California Public Utility Commission said it had given Cruise the state's first permit to provide rides to passengers without a driver on board. Cruise can't yet charge passengers for service.
In April, Dubai announced that Cruise will be its exclusive provider of robotaxi service starting in 2023. GM will deploy its six-passenger Cruise Origin EV.
Preproduction versions of the Origin, which has no steering wheel, are now being built. Cruise also has revealed a $5-billion line of credit from GM Financial to ramp up commercialization.
On Jan. 19, GM announced a partnership with Microsoft to accelerate self-driving vehicles. Microsoft joined in a $2-billion funding round for Cruise, along with GM, Honda and institutional investors. Walmart later joined the investment round, which grew to $2.75 billion, Cruise said on April 15.
The investment gave Cruise an implied valuation over $30 billion, up from $19 billion in May 2019. GM's stake is now worth $19 billion, up from $11.9 billion, JP Morgan analyst Ryan Brinkman figures. That equates to about $13 per share in GM stock.
Apple, Alphabet (GOOGL)-unit Waymo, Uber (UBER), Ford and Tesla are among a large field of well-funded competitors in the autonomous-vehicle market.
Tesla, meanwhile, has released a new Full Self Driving beta version to select drivers. Despite the name, Tesla FSD is still a Level 2, hands-on system, while Cruise and Waymo are Level 4.
SuperCruise, an offering on some GM vehicles, is a Level 2, hands-free system.
GM Stock Priced Like An Underdog
As of June 24, GM stock had a market cap of $87 billion compared to $663 billion for Tesla. However, Tesla stock has fallen by about 25% from its all-time high. Ford stock is valued at $61 billion.
While GM sales dwarf those of Tesla, most are internal-combustion-engine (ICE) vehicles. That business could be headed for the scrap heap by 2035, GM announced on Jan. 18.

Is GM Stock A Buy?
GM stock has a mediocre 67 IBD Composite Rating, but fundamental metrics don't tell the full story.
The Covid hit to earnings, a restructuring and strike are all in the rearview mirror. Now GM is managing through an industrywide chip shortage. Yet if analysts now see GM as a "stable of unicorns," as Morgan Stanley's Adam Jonas put it, they could begin to use a more flattering lens for valuing future earnings. GM's scheduled Oct. 6-7 investor presentation may kick that process into gear as the company puts the focus on software and service subscriptions, a key component of future revenue.
Undoubtedly, there is lots of execution risk in relying on profits from gas-burning SUVs today to pave the way to an EV future. Competition from Tesla, Apple and other well-funded competitors will be intense. But GM appears to be executing well, and Wall Street sees plenty of promise developing.
Constructive technical action and the accelerating transition to an EV and AV future suggest General Motors stock is worth keeping a close eye on. GM stock, though, is about 5% below an official cup buy point.
Bottom line: GM stock is not a buy.

This article originally appeared on Investor´s Business Daily.