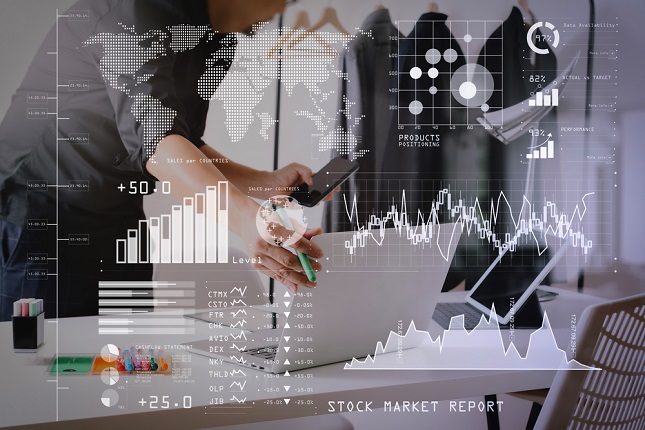 A glance at some of the day's highlights from the Proactive Investors US and Canada newswires
October 11, 2019 (PROACTIVE)- Medallion Resources Ltd. – Medallion Resources Ltd (CVE:MDL) (OTCMKTS:MLLOF) announced another step in its development Friday, having raised a total of C$794,874 in a private placing to advance the business. The company is developing a low-cost process to extract rare earth elements by exploiting monazite, a by-product of heavy mineral sands mining. The proceeds of this fundraise, which has now seen the second and final tranche closed, will be used for process engineering and trade-off studies, business development and general working capital, the company said. Medallion issued over 2.19 million units in the second tranche at C$0.105 a throw for gross proceeds of C$230,754. In total, the offering, including both tranches, brought in total gross proceeds of C$794,874.
Next Green Wave Holdings Inc (CSE:NGW) (OTCMKTS: NXGWF) announced that it is processing its third cannabis harvest that will be sold as premium whole flower product for consumption through its partner brands at select dispensaries throughout California. The cannabis has consistently passed strict category three testing (CAT3) and meets all premium standards for the California market, the company said in a statement. Next Green Wave said it is continuing to build out its distribution strategy to deliver value to top tier dispensaries through its growing brands and products. Similar to a pharmaceutical distribution model, this will allow the company to bypass third-party distributors, improve operational efficiency and deliver direct to the retailer.
FSD Pharma Inc (CSE:HUGE) (OTCQB:FSDDF) announced Friday it has appointed former US Representative Stephen Buyer to the board of directors. The company also announced that it will complete a consolidation of its Class A multiple voting shares and its Class B subordinate voting shares, each on a 1-to-201 basis, according to a statement. Buyer served nine consecutive terms in the US House from January 1993 to January 2011, representing Indiana's 4th and 5th Congressional Districts. He sat on the Veterans Affairs, Armed Services, Judiciary, Energy and Commerce committees, and also served on the Military Compensation and Retirement Modernization Commission. Buyer is presently the managing partner of the 10-Square Solution LLC, focusing on business development, mergers and acquisitions, and representation before the federal government.
Analysts at Zacks view NexTech AR Solutions Corp (CSE:NTAR) (OTCMKTSNEXCF) as a rapidly growing company propelled by high-octane growth in the augmented reality space. Zacks has a $1.50 per share price target on NexTech AR based on strong forecasted sales. The stock currently trades in the $0.66 range. Zacks analyst Lisa Thompson said the AR market will expand by 289% per year over the next five years, so NexTech deserves a higher valuation. "NexTech AR is the only public pure-play we know of that is providing services to allow companies to use AR in marketing and advertising their goods. At a price to vendors of $30 per month per SKU, adoption of just a tiny percent of the trillions of products sold worldwide will create a massive revenue stream for NexTech AR," said Thompson.
GlobeX Data Ltd (CSE:SWIS) CEO Alain Ghiai was a guest on the Sheldon MacLeod Show CJNI-FM Halifax, discussing cybersecurity and the role it plays in the Canadian federal elections. Vancouver-based GlobeX distributes a suite of cloud-based cybersecurity and digital privacy solutions for secure data management and communications. It also hosts storage, document management and encrypted communication tools.
CytoDyn Inc (OCTMKTS:CYDY) a late-stage biotechnology company developing leronlimab (PRO 140) to treat multiple therapeutic indications, says CEO Nader Pourhassan will present a corporate update at The MicroCap Rodeo Conference on October 15 in Austin. He will present on, among other things, the status of the company's BLA filing for HIV, pre-clinical study results pertaining to certain cancer indications and the potential for leronlimab to reduce liver fibrosis, which is one of the manifestations of non-alcoholic steatohepatitis (NASH).
Constantine Metal Resources (CVE:CEM) (OTCMKTS:CNSNF) announced Friday that it has entered into a loan agreement with Inter World Invesmtents (Canada) Ltd for an unsecured facility of US$668,000 to go towards the explorer's Palmer project in Alaska. The loan has a term of five years with an interest rate of 12% per annum. As consideration for the loan, Constantine will issue to Inter World either 573,000 shares of the company or 2.9 million warrants exercisable at C$0.31. Shares of Constantine were trading at C$0.31 on Friday afternoon in Toronto and US$0.24 on OTC markets.