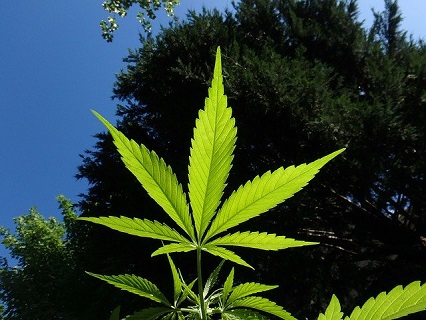 U.S., November 14, 2019 (Marijuana Business Daily)- An industry group representing Canada's biggest cannabis companies is appealing to Prime Minister Justin Trudeau to help address some of the industry's most persistent challenges.
In a letter sent to Trudeau on Nov. 9 and made public Thursday night, the Cannabis Council of Canada highlighted a number of areas in need of improvement, including a tax on medical cannabis and banking issues that are stymieing legal businesses.
The group wants Trudeau to task his new cabinet with finding solutions.
The re-elected prime minister is set to appoint his new cabinet next week.
"We believe this meeting is integral to ensuring the government understands the pressures and opportunities facing the industry," the letter notes.The council also requested a meeting early in the new year among cannabis CEOs and senior Trudeau officials, the leader of the civil service and heads of relevant departments.
Canada's adult-use cannabis industry got off to a rocky start in late 2018, facing immediate headwinds, involving:
Retail build-outs.
Supply challenges.
Banking access.
Illicit market proliferation.
Taxation on medicine.
While some of those have been addressed in part or in full, challenges remain.
The Cannabis Council of Canada's members includes Canopy Growth and Aurora Cannabis, which both reported disappointing earnings Thursday.
Among the issues the group would like addressed:
• National stamp: The council requested the incoming minister of revenue and finance address problems involving excise stamps.
"The current system of stamps designated for each province and territory has proven to be an expensive resource burden on the cannabis industry," according to the letter.
"A pivot to a national stamp would also help mitigate supply issues in smaller jurisdictions and allow license holders to flexibly move product where there is demonstrated and/or urgent demand."
• Medical tax: For the incoming minister of health, finance and revenue, the industry body urged that the excise taxes on medical cannabis eliminated.
The council said the current regime presents "serious barriers" to access and renders medical cannabis products unaffordable for lower-income Canadians.
• Illicit market: The Council asked the incoming ministers of public safety, finance, border security and organized crime reduction to discourage the proliferation of illegal online cannabis dispensaries.
The group suggested that ministries collaborate with provincial and territorial counterparts to increase enforcement and further restrict access to youth.
"We recommend that the government prioritize the closure and removal of both illegal brick and mortar stores, and actively seek out and shut down illegal online cannabis dispensaries," the letter stipulates.
• Banking: Legal cannabis businesses continue to struggle to access regular banking services, which essentially acts as a competitive barrier to the legal cannabis industry.
The group said improvements "can be achieved in partnership with Canada's banking sector to ensure legal cannabis businesses are given access to basic fiscal resources in order to grow their operations."
• Export blueprint: To realize the potential for Canada's regulated cannabis products in international markets, the Council recommended ministers develop a comprehensive medical cannabis export framework for launch in the next 12 months.
"This framework would serve to ensure the Canadian cannabis industry's global competitiveness while adhering to the health and safety objectives of Health Canada," the letter's authors wrote.
• Licensing: The industry body recommended a review be undertaken of Health Canada's timelines for license amendments and research applications.
The group cited ongoing delays in research license approvals for academics.