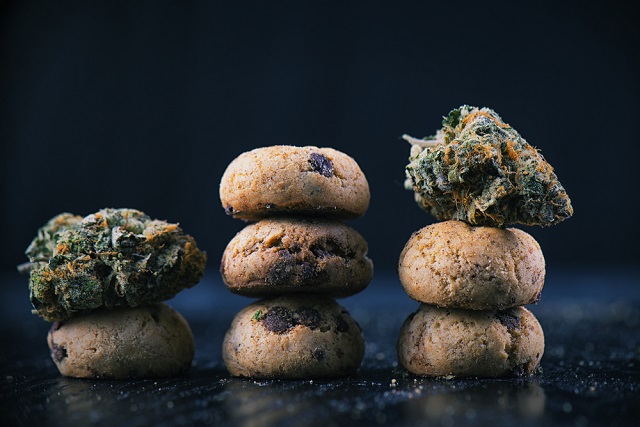 With the new law coming into force on October 17th, the Canadian marijuana edibles market grows exponentially. Investment opportunities arise.
Last week, Canadian Prime Minister, Justin Trudeau announced the legalization of cannabis for recreational purposes. Of course, this new legislation will take time to come into force, until October 17th of the current year. At the present time, the current law of prohibition will still have effects over the ones consuming cannabis.
This new law brings very good economic news to those companies that work in the creation of cannabis products. Beer brewed with cannabis and pot flavored cookies are just some examples of the variety of products that could come from the plant.
Because it is unclear when the stores will be able to legally sell cannabis products for recreational purposes, business owners have dedicated their time and effort to develop, improve and refine their products. This is how Canadian marijuana edibles market grows.
The pot legalization bill, recently approved by the Senate, will come into force until October but the provinces will be able to decide how they are going to work with the process and their own laws, such as age range. However, the edibles products will not be legal immediately.
This information has not stopped Canadian marijuana edibles companies to stop improving their products. In fact, Tim Moore, the CEO of Toronto-Based company, Xanthic Biopharma established that the edibles are the favorite form of cannabis consumption and this creates an interesting new Canadian market for the future.
Moore thinks that smoking pot has become something of the past, as the new generations become more creative with the ways to use of cannabis. He thinks that edibles are going to become a big part of the business in Canada.
His company has worked with diverse technology to make new cannabis products for the market such as cannabis powder, which could be used for drinks infused with THC, the active marijuana ingredient. Unfortunately, because of Canadian current prohibition laws, the product is only available in some parts of the United States.
Moore established that their southern border is the perfect market for their products, as in some of the states there, recreational cannabis is legal already. Because of this experience, Moore believes that cannabis licensed producers could grow in the market in the following years.
On the other hand, Dooma Wendschuh, a co-founder of Province Brand, a Toronto-based company that creates beer brewed with marijuana, said that it is really hard to work in Canada with cannabis products.
This is because Canadian laws prohibit them of making product tasting, although their company is working to improve cannabis products day by day. Dooma said that their company is able to make any cannabis product they like but no one is able to consume it.
However, the company has been really careful with cannabis edibles tasting, doing it outside Canada in order to enter the market when it becomes legal in the country. So far, the company has created an Indian Pale Ale and Imperial Pilsner and they are looking forward to the day that they can finally sell their marijuana brewed beer.
On the other hand, in Calgary, the company reTreats Edibles is selling brownie and cookie mixes to gain brand recognition until Ottawa brings up the rules of cannabis edibles. Until the edibles are approved to be sold in the market, they are leaving their products without any cannabis oil.
The companies' chef, John Michael MacNeil said that he is testing different flavors in order to add cannabis strains. He also said that he believes that the government is being especially careful with edibles, although he thinks it is not necessarily a bad thing.
Canadian marijuana edibles will become part of the market as time goes by, when the prohibition law becomes acquitted and the legalization one comes into force. Until then, different companies are working on improving cannabis uses on food and groceries to enter to this new market.
Companies with a great future in the market like FSD Pharma, (CN:HUGE) (OTCPK:FSDDF) are an example on how investment in marijuana is a big opportunity in the stocks market.