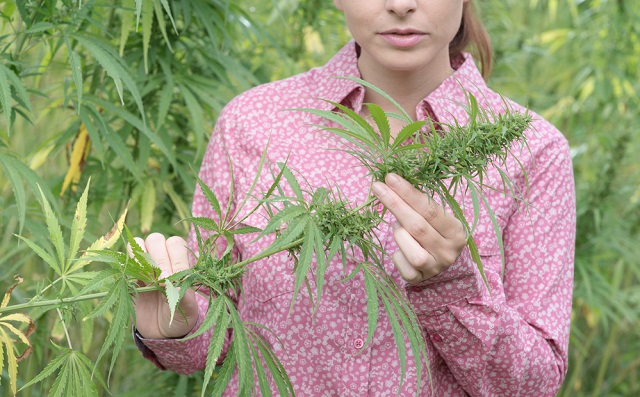 FSD Pharma ready to meet the demands of legalized cannabis market, says the company's CCO, Michael ash.
The online page, investingnews.com, has recently published an article where FSD Pharma CCO establishes that they are ready to meet the demands of the legalized cannabis market. They are expecting this market to grow and become a stronger one in the stock market.
FSD Pharma (OTCPK:FSDDF) (C.HUGE)(HUGE:CNX) CCO Michael Ash outlines the company's joint venture partnership with Auxly Cannabis Group and its recent record-breaking trade volume on the CSE.
In the interview below, Ash also provides an update on the company's Ontario-based subsidiary, FV Pharma, and how its extensive growing facilities will be able to meet the demands of the legalized cannabis market. He also lays out the upcoming catalysts for the medicinal cannabis market.
Below is a transcript of our interview with FSD Pharma CCO Michael Ash. It has been edited for clarity and brevity.
Investing News Network: Please give our investor audience an overview of FSD Pharma and its wholly owned subsidiary, FV Pharma.
FSD Pharma CCO Michael Ash: FSD Pharma owns the 620,000-square-foot former Kraft plant in Cobourg, Ontario, about an hour east of Toronto. As part of our joint venture project, Auxly has committed $55 million to help us retrofit 220,000 square feet of the plant. In the meanwhile, we have 25,000 square feet of growing space currently. Aside from our indoor hydroponic space, we have an additional 40 acres primed for development of our total 70 acres, which gives us ample space to supply hundreds of millions of grams of product.
INN: Tell us about your joint venture partnership with Auxly. What is the significance of the recently announced update for the project?
MA: Auxly's $55-million investment with FSD Pharma shows its belief in our capacity to provide product and shows a commitment to the industry. We know that it will be a multibillion-dollar industry and we're excited about the possibilities.
INN: What opportunities will stem from running a cannabis cultivation and processing facility of such magnitude?
MA: The companies that will be able to meet the demands of the market are the ones that will survive. We believe that there will be shortages of recreational and medical cannabis, and we've positioned ourselves to be able to meet the demands of both markets. We are going to primarily focus on the medical cannabis market because we believe that the recreational market will be commodity based.
INN: What other investments and partnerships has FSD Pharma entered into recently? How does that tie into the company's business model?
MA: We believe wholeheartedly in the medical applications of cannabis, and have recently entered into a deal with Canntab Therapeutics. Our deal with Canntab will supply tablets and capsules to the consumer market and has huge potential for growth, particularly as the cannabinoid market grows.
The vitamin and mineral supplement market over the last 30 years has seen enormous growth, and supplement producers are able to make various claims about their products, such as that they help with sleep, joint pain or can curve appetite. Likewise, cannabinoid research is coming to the point where claims can be made, particularly in that it can help with sleep, anxiety and pain. The fact that the FDA approved the first cannabinoid-based prescription for epilepsy a couple weeks ago is also an indication for where the over-the-counter cannabinoid prescription market will be going.
INN: FSD Pharma has been breaking a number trading volume records since being listed on the CSE in May 2018. What does this mean for the company and for investors?
MA: The trading volume says a lot about the interest in our company. We're still a micro-cap company, but the deals we have been working on and the opportunities that exist for us will continue to generate volume and interest from retail investors.