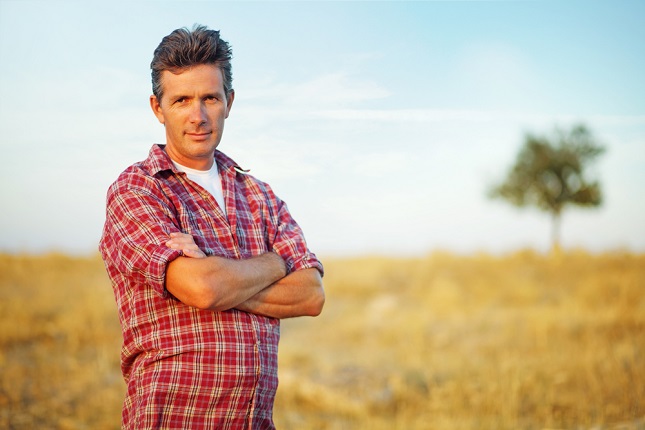 U.S, August 2, 2019 (HEMP INDUSTRY DAILY)- Given hemp's new legal status, many farmers and livestock producers want to explore cannabis for animal feed and the research that suggests its nutritional and developmental benefits.
But they're facing market and legal uncertainties that are familiar to those making hemp products for people.
A 2017 Colorado study cited "a lack of domestic economic data" about the market.
However, in a survey of farmers and ranchers this spring that gauged the interest of traditional agricultural producers in growing and using cannabis, 60% said farmers should grow cannabis for animal feed and 48% agreed they themselves would use cannabis for animal feed.
"A new feed with the nutritional properties of hemp is attractive, even without the other benefits that hemp offers," Hunter Buffington, the HFC's program director, said of the market's potential.While animal feed may not be the most lucrative market for hemp – especially considering that hemp and hemp products have not yet been approved for use in animal feed or pet food in the United States – these findings on farmers' interest show the market has potential, according to the Hemp Feed Coalition (HFC), a Denver-based nonprofit working to promote hemp for animal feed.
According to Buffington, indicators of the economic potential of the animal feed market include:
A large demand in the food marketplace for products that have higher amounts of amino acids, such as eggs, presents opportunities for new markets in boutique and specialty foods.
Hempseed oil, already well-established in human food, and the cake and meal that is a byproduct of pressing the seed, is an inexpensive, nutritious animal feed ingredient with a surplus currently in storage.
Seed varieties can be grown with fiber varieties as a dual crop that also works well as a rotational and cover crop, providing farmers with a seasonal cash-crop opportunity.
The seed market is poised for global growth over the next 20 years as world population grows.
Why hemp for animals?
Hempseed products are high in fatty acids, protein and fiber and are shown to be a good source of minerals such as copper, iron, boron, zinc, manganese and nitrogen, according to the HFC.
"For animal health, (hemp's) greatest benefit is in providing general nutrition, finishing for meat production, and it has been shown that egg-laying hens transfer those omega fatty acids to their eggs," Buffington said.
While U.S. research has focused mostly on the effects of hemp in pet food and treats, international research into animal feed has shown favorable results on hemp's value in animal feed, American Veterinary Medical Association (AVMA) spokesman Michael San Filippo told Hemp Industry Daily.
"Due to the profile of omega-3 fatty acids and proteins within hemp seed, its use in forage and silage is under consideration," San Filippo said.
Hemp seeds are also high in fiber, potentially aiding an animal's digestion.
More research is needed to determine how hemp nutrition and digestibility compares to traditional grain sources, San Filippo said.
While there are farmers who currently feed hemp to their animals, current law says they cannot market or sell those animals for human consumption.
"As is the case with all substances that might be fed to food-producing animals, the potential for residues of (hemp or its derivatives) in meat, poultry, eggs, milk products and other animal products intended for human food must be considered," San Filippo said.
Infiltrating the marketplace
Numerous animal products containing hemp have entered the market pets without approval.
But in commercial animal feed, hemp is not an ingredient recognized by the Association of American Feed Control Officials (AAFCO). That's a 50-state association of state agriculture regulators and federal and international agencies, including the U.S. Food and Drug Association (FDA), Center for Veterinary Medicine (CVM) and Canadian Food Inspection Agency (CFIA).
The 2018 Farm Bill didn't change that, according to a May update to the AAFCO Guidelines on Hemp in Animal Food.
"Hemp has not undergone the required scientific review to ensure its safety and utility for use in animal food and therefore has not been approved as an ingredient for animal food," San Filippo said.
Research is needed to determine whether hemp products meet the requirements to be Generally Recognized as Safe (GRAS) in order to be included in animal food, San Filippo said.
For this to happen, hemp products must be subject to a scientific review by a company or industry proposing the ingredient for definition through the AAFCO, to scientifically document the safety of the ingredient for the intended use in the intended species before it is allowed for sale or distribution.
If an ingredient is defined for use by the AAFCO, it will be listed in the organization's Official Publication. According to the AAFCO, ingredient definitions and common names come to the publication through three routes:
As an AAFCO-defined ingredient, the most popular route.
Through a food additive petition to the FDA, filed with the FDA-CVM.
In an FDA-CVM Letter of No Questions that's issued in response to a GRAS dossier and submitted to the CVM by the company requesting the ingredient.
The AAFCO noted in its May update that in 2015 it asked the hemp industry to present information for the scientific review to establish definitions for animal food made from industrial hemp, specifically with hempseed oil, hempseed meal and whole hemp seeds.
"Although there are private companies and organizations working on applications, to date, the industry has not submitted any data showing that ingredients derived from the hemp plant are safe and useful in animal food. AAFCO is encouraging the industry to submit their data promptly," the organization stated in its guidelines update.
Buffington said the Hemp Feed Coalition is working to make hemp in animal feed a reality within the next year.
"The HFC is moving forward with our partners in the AAFCO and the FDA-CVM to gain legal approval as quickly as possible, but this will take time," Buffington told Hemp Industry Daily.
"I anticipate that market demand will encourage (state) departments of agriculture and producers to take action while we wait for federal approval."
Research is underway
Potential safety concerns related to hemp and the presence of CBD and THC need to be addressed, according to the American Veterinary Medical Association.
Buffington said the HFC is working with researchers to develop studies at land grant universities that include Colorado State, North Carolina State, Oregon State and Purdue.
Colorado State has a lamb study planned with hempseed in the coming year, and North Carolina State has conducted similar research on chickens.
"We will be supporting them through this process and applaud their efforts to get the protocols and procedures preapproved by the FDA-CVM to ensure that the data can be used to gain approval," Buffington said.