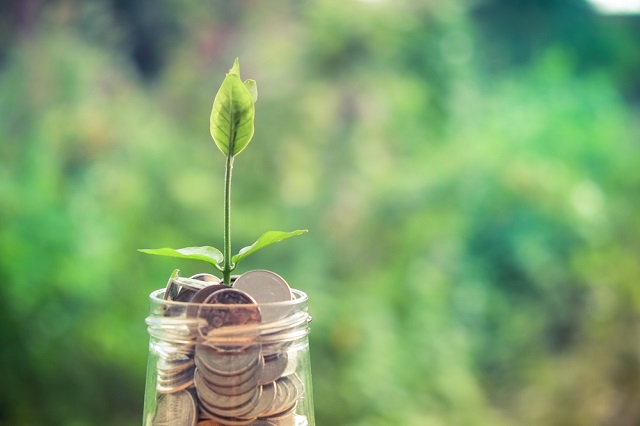 The legalization of Cannabis for medical and recreational use has left investment funds swooning as investments in the Cannabis industry has risen to an all-time high of 15.9 million Canadian dollars ($12.7 million), and it's estimated to climb even further as more States seek to Legalize the herb.
New businesses keep springing up every day, sub-sectors which previously didn't exist are now being created from nowhere. Cannabis is a growing industry, and people are starting to see that there's money to be made here.
Now the big question still remains, why are Cannabis companies now selling shares?
Legalization has seen a lot of Cannabis company go Public seeking alternative avenues to raise capital; trading stocks from their companies seems to be a viable option.
It is always a good option that retail investors do a proper assessment of Cannabis companies they choose to invest in, going over hundreds of filings and corporate documents can be laborious and time-consuming.
Why there's no such thing as a "sure bet"; investment option the cannabis industry, especially companies like FSD pharma has the commitment to the industry with innovative moves geared at consolidating and improving production.
Debunked myth
One of the biggest scare to investors about investing in the cannabis industry is the scare of whether it's legal to invest in marijuana companies.
Yes, legalization of cannabis for medical and recreational use has made investing in the industry as legal as owning stocks from other sectors, if the stocks are publicly traded.
Here are some essential facts about cannabis stock since legalization was approved.
Between October and February, shares of a number of cannabis firms have doubled. Prices of marijuana have jumped by 157% during this time.
Marijuana is Legal on a Federal level in Canada. Unlike the United States where only 25 states have adopted medical marijuana programs. Three states have legalized recreational consumption. However, a list of cannabis-friendly states in the USA continues to grow. This makes Canada a less volatile market to invest in compared to the USA and Mexico.
You might have the opinion that you will be investing in people to smoke weed?
No. Science has reinvented the use of marijuana; medical advancement has been discovered in some treatment options cannabis can bring to patients.
For instance, Cannabinoids.
Cannabinoids, the chemical compounds in marijuana, appear to have immense medicinal properties and extensive research have been done on the compounds. So, it's no surprise that some biotech companies are developing treatments utilizing extracts from the herb.
FSD Pharma is among those leading the research in cannabinoids, with its acquisition and modernization of Kraft facility, FSD Pharma is committed to the advancement of this remarkable plant we are just beginning to know it's actual value.
The truth is, Cannabis industry is here to stay. Marijuana isn't the only recreational investment you need
to be making. Research has also reached a critical level on a life-saving device soon be rolled out to 5,627 hospitals and medical facilities across the country. It's already at work in California, where it is on track to save 15,000 lives this year.
How much do you stand to gain as an investor from all these discoveries is staggering, that is if you choose to invest?
So, what do you think?
Is Cannabis worth investing in?
Considering an investment in the Canadian stock market? FSD PHARMA (OTCPK:FSDDF)(HUGE:CN)(HUGE:CNX) is your best bet. We are Canada's leading licensed cannabis producers and processors; owning one of the largest hydroponic farms in Canada.