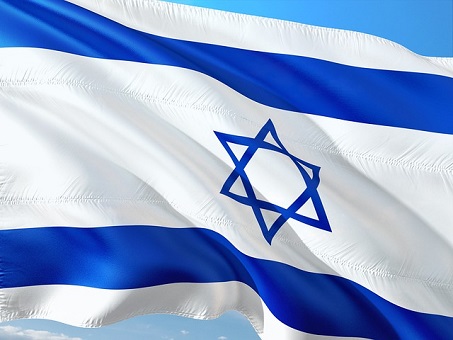 U.S., November 21. 2019 (Marijuana Business Daily)- Israel's Medical Cannabis Agency has unveiled transitional guidelines that would approve medical cannabis exports on a case-by-case basis provided local supplies are sufficient to meet patient demand, giving licensed companies a new market to sell their product.
The new guidelines, which will be in place for at least six months, were laid out by the agency via a letter to medical marijuana businesses this week.
The letter, obtained by Marijuana Business Daily, stipulates that exports will not be allowed unless adequate supply is assured for patients in the local market.
The guidelines "are only for a limited transitional period … which ends on 18 May 2020," according to the letter.
Lilac Mandeles, CEO of TechForCann, said it is a positive development for Israel's cannabis industry, which has eagerly awaited the regulations since a law approving medical marijuana exports was passed late last year.After the six-month period, the Health Ministry will determine whether the guidelines should be extended, scrapped altogether or adopted as permanent regulations.
"It's progress," she said. "I believe that there are more issues that need to be solved before (medical cannabis) exports will be in play for Israel."
The guidelines address:
Laboratory testing during the growing and production process.
The amount of cannabis that can be grown during the validation period.
Post-harvest processing that is not on the farm site.
The approval of specific batches for export.
The local supply of medical cannabis ahead of export approval.
Exports
The guidelines are partly intended to address concerns that exports could exacerbate the supply issues that have plagued Israel's medical marijuana market.
The country's 46,000 registered patients have faced issues involving quality and product consistency for some time.
For that reason, the ministry says it will approve a company's shipment only if adequate supply is assured for patients within Israel.
"When the Ministry of Health comes to approve specific batches for exportation, it shall take into account considerations of supply, variety, price and local availability," the guideline stipulates.
The Health Ministry said any company in compliance with local production standards is eligible to market the products abroad.
The ministry clarified that upholding the terms of a cannabis business license involves maintaining adequate quality, variety and prices for local consumers.
Failing to do so could result in the revocation of a license entirely, suspension or any other means considered appropriate.
Companies in Israel have been gearing up for local and international shipments for years, often with investments underwritten by international players.
Testing
The guidelines addressed testing during the transition period to facilitate the process of production and cultivation.
In the first validation stage at cultivation farms, the guideline states that all of the tests required for obtaining an Israeli Medical Cannabis Good Agricultural Practices (IMC-GAP) certificate shall be carried out.
After an IMC-GAP certificate has been obtained, tests shall be conducted at the business's discretion.
The obligation to conduct laboratory tests during the production stage will apply only at the end of the production process, for each production batch and in accordance with the requirements and tests detailed in IMC-GMP procedure.
The tests involve checking for quantity and concentration of active substances, foreign substances, pesticides, heavy metals, microbial entities and toxins.
"A batch which has not successfully passed the said release tests, and accordingly for which it cannot be proven that the products to be made comply with all of the quality requirements, may not be distributed," according to the letter.
Companies are allowed to grow a validation crop (limited to 180 plants) and simultaneously grow a full crop only if they are clearly separated.
"It is emphasized that if the validation tests do not succeed and an IMC-GAP certificate is not issued, all of the produce (the validation crops and any other crop grown in parallel to these crops) shall be destroyed," the Medical Cannabis Agency said.
As of this past Sept. 1, facilities with a license to process medical cannabis products were barred from obtaining raw materials which are not the product of cultivation procedures meeting all quality requirements, notably IMC-GAP.
They are also prohibited from producing medical cannabis products which do not meet IMC-GMP product quality requirements.