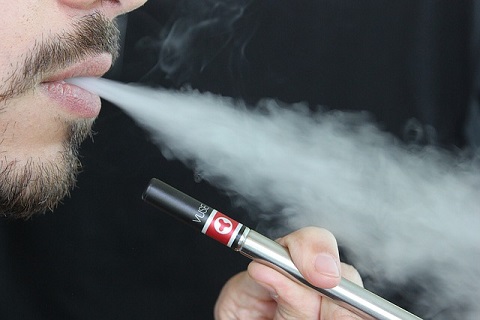 U.S., November 21, 2019 (Marijuana Business Daily)- Quebec will not allow cannabis vaping products to be sold through regulated channels, though the province might reconsider its position in the future.
It is the latest blow to legal businesses trying to eke out market share in Canada's second-largest province.
Quebec's monopoly cannabis retailer – Société québécoise du cannabis (SQDC) – will not carry the popular products when they go on sale across Canada in the coming months, a spokesman confirmed to Marijuana Business Daily.
"For the moment, no we will not sell vaping product starting on Jan. 1 because, in the light of many health problems recently discovered in the U.S., we're uncomfortable with the idea of selling such products," SQDC spokesman Fabrice Giguere wrote in an email.
Quebec is still planning to expand the number of stores servicing the legal industry to 43 by March 31, 2020, an increase from the current 28."We do not have enough data allowing us to determine the source of these problems. This decision was also legitimized yesterday by our National Public Health Director who issued a public health warning asking us not to sell vaping products until further notice."
An inability to sell vape products is a blow to federally regulated cannabis producers supplying Quebec's adult-use marijuana stores, such as Gatineau-based Hexo Corp.
It will also keep in the illicit-market transactions out of sight from the watchful eyes of the province's health regulators.
Quebec's government has thus far failed to convert a meaningful share of illicit sales to the regulated sector.
In August, receipts by the province's monopoly retailer totaled 26.7 million Canadian dollars ($19.5 million).
While that is good enough to rank No. 2 in Canada, the vast majority of the cannabis sector in Quebec remains in the hands of the illicit market.
Quebec's government has made doing business in the regulated cannabis industry difficult.
The province recently amended its law governing cannabis, raising the legal age of consumption to 21 and forbidding consumption in indoor or outdoor public spaces.
Quebec's new rules also ban cannabis edibles in the form of desserts, chocolates or any other product that is appealing to those younger than 21.
The changes go into effect Jan. 1, 2020.
The effective ban on cannabis vaping and the new restrictions on edibles in Quebec put a damper on what is expected to be a lucrative market.
Edibles, extracts and topical cannabis products are going to slowly be introduced into the market in the rest of Canada starting in mid-December.
Other provinces
British Columbia is also erecting barriers for future sales of cannabis vaping products.
That province plans to add a 20% tax on retail sales of cannabis vaporizer products.
The Cannabis Council of Canada, an industry body representing federally regulated marijuana producers, criticized the measure, saying it would strengthen B.C.'s thriving illicit market.
Ontario intends to distribute all new product categories through its online channel and to authorized retailers.
"These new products will offer legal, tested, regulated alternatives to products currently offered in the illegal marketplace with no regulation or accountability," said Daffyd Roderick, communications director for the Ontario Cannabis Store.
"The OCS expects federally licensed producers to take accountability for ensuring products comply with all regulatory requirements and meet consumer expectations."