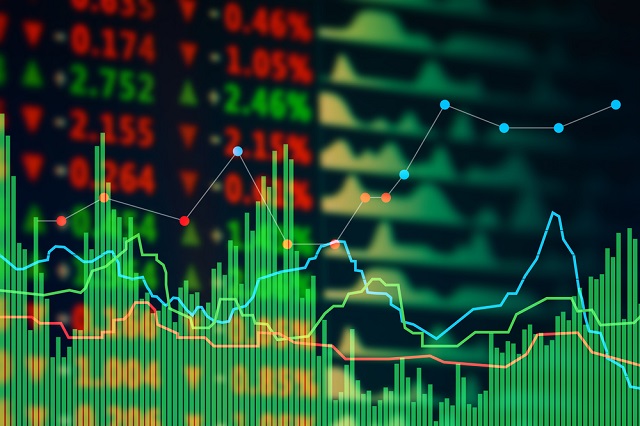 The stock exchange plays an essential part in a country's economy. They ' re one of the principal indicators of a country's financial stability.
Stock exchanges form a critical part of not only trading, but of the entire economy of a nation. In order for corporate stocks to be publicly traded they have to be registered and listed with a stock exchange. Stock exchanges began in France in the 12th century to allow banks to manage the debts of the farming community. Next Venice and other cities in Italy began setting up exchanges as well. The world's first official stock exchange was in established in Belgium in 1460. Today, there are numerous large stock exchanges across the world, such as the New York Stock Exchange (NYSE) in the United States, the Toronto Stock Exchange (TSX) in Canada and the London Stock Exchange (LSE) in the United Kingdom. Some of the exchanges are physical where stock trading occurs on the floor, while some are electronic exchanges, where transactions effectively occur online.
What is a Stock Exchange?
Stock exchanges provide investors and businesses with a regulated place to trade shares of stock with each other. Companies all over the world have to meet certain requirements to be listed and have their shares of stocks traded on any stock exchange. These requirements include a minimum number of corporate shares, market capitalization benchmarks and annual revenue generated. Usually, a company's stock is listed on only one exchange. However, large corporations in multiple countries may be permitted to be listed on multiple exchanges. In addition to trading stock, exchanges also provide valuable information to the public. Trading hours are the time when stocks are allowed to be traded through the exchanges. Stocks are not permitted to be traded after trading hours or outside of the exchange.
Stock Exchange Economic Role
Stock exchanges play an essential part of shaping a country's economy. Exchanges are the principal indicator and reflection of a country's financial condition and stability. When an economy is growing and prosperous, the stock exchange typically experiences significant trading activity. If an economy is slow, trading volumes will decrease and the stock exchange may display a condition known as depression. The ownership of large companies is comprised of large and small shareholders of the corporate stock. When a company is first listed on a stock exchange, it is called an initial public offering or IPO. The initial shares of stock floated by companies on exchanges, help companies obtain capital to expand their business. IPOs are always an exciting part of any stock exchange as it allows small investors to own a small part of a large company and shares can trade wildly on the first day. The purchase of an IPO by and investor entitles them to a portion of the profits earned by these companies.
Other Exchanges 
In addition to stock exchanges, there are also exchanges for fixed income (bonds), unit trusts (UITs) and other investment vehicles. These exchanges deliver alternative investment options for people who want to diversify their portfolio outside of stocks. In the fixed income markets, governments and corporations can effectively borrow money from investors through selling bonds and then utilize the capital raised to finance projects, ongoing operations or towards the economy. While there are tremendous benefits associated with exchanges, excessive and speculative trading can at times lead to market instability.
Through availability, capital and interest the number and types of exchanges around the world continues to increase. Although physical stock exchanges have been around for a long time, the future of exchanges lies in electronic stock exchanges. Exchanges play an important part of the economy and with the increasing number of people investing in stocks they will continue to be so in the long term.
Considering an investment in the Canadian stock market? FSD PHARMA (OTCPK:FSDDF)(C.HUGE) (HUGE:CNX) is your best bet. We are Canada's leading licensed cannabis producers and processors; owning one of the largest hydroponic farms in Canada.