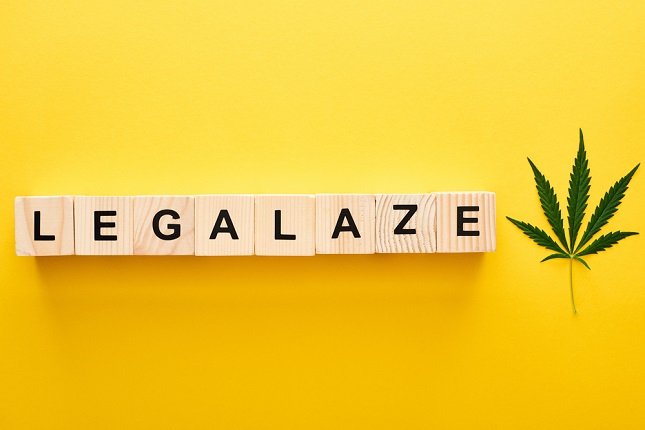 U.S, October 31, 2019 (Washington blade) -A super-majority of Americans, including majorities of Democrats, Republicans, and independents support making marijuana use legal in the United States, according to nationwide polling data compiled by Gallup, first reported by Forbes.
Sixty-six percent of respondents endorse legalization, a total that is consistent with other recent polls and that is nearly 30 percent higher than 2012 totals — when Colorado and Washington became the first two states to legalize adult marijuana use. A separate nationwide poll released by the Public Religion Research Institute similarly reported that two in three Americans support legalizing and regulating adults' marijuana use.
Commenting on the poll results, NORML Political Director Justin Strekal said: "There is no buyer's remorse on the part of the American people. In recent years, American's support for legalization has only grown stronger. At the end of the day, every age demographic below 65, representing the overwhelming majority of the taxpaying public, would rather their dollars be spent to regulate cannabis, not incarcerate its consumers."
Taxing retail cannabis influences buying behaviors: study
CORVALLIS, Ore. — The imposition of taxes on adult-use retail sales of cannabis products is associated with temporary changes in purchasers' behaviors, according to data published in the journal International Tax and Public Finance.
Investigators affiliated with Oregon State University and George Mason University assessed cannabis purchasing trends in Oregon immediately prior to and following the imposition of new retail taxes.
Researchers reported that the imposition of retail taxes was associated with a stockpiling of cannabis products just prior to policy's enactment (e.g., customers purchased larger-than-usual quantities of untaxed medical cannabis products), as well as with an increase in cross-border substitution afterward. "[I]n response to the tax-induced price increase in Oregon, it appears that proximity to the Washington recreational market caused some consumers in Oregon and in Washington to substitute Washington marijuana for Oregon marijuana," authors concluded.
A 2018 study published in the journal Addiction concluded that most consumers are willing to pay higher prices overall for cannabis products available in the legal marketplace, but that excessive taxation on these products – specifically those that drive marijuana's total price above $14 per gram – induces many buyers to return to the illicit market.
SANTA FE, N.M. — A 23-member task force has issued explicit policy recommendations to Democratic Gov. Michelle Lujan Grisham regarding the legalization and regulation of cannabis.
The report proposes a regulatory framework governing the retail production, sale, and taxation of cannabis. Recommendations by the task-force include: Prohibiting local municipalities from completely restricting cannabis sales; Automatically expunging criminal records; Limiting overall taxes on retail cannabis sales to no more than 20 percent; Allocating tax revenues to various programs and state agencies, including the state's medical cannabis program; and Allowing those with past convictions to participate in the licensed cannabis industry.
The report's authors estimate that adult-use legalization will create an estimated 11,000 new jobs and yield some $620 million in sales within five years.
The task force's chairman stated: "Together, we believe the framework we are submitting is right for New Mexico. It is clear that we have both the necessary apprehension that goes with the venture, as well as the talent to make this happen the right way."
In a tweet, the governor said, "I look forward to working with the Legislature to get a bill to my desk next year."
State House lawmakers passed adult-use legalization legislation this past spring, but the bill stalled in the Senate. Lawmakers ultimately enacted separate legislation decriminalizing low-level marijuana possession offenses.
Medical cannabis laws associated with reduced opioid reliance
MIAMI — The enactment of medical cannabis access legislation is associated with lower rates of self-reported opioid use, according to data published in the International Journal of Drug Policy.
A team of researchers affiliated with Florida International University in Miami assessed the relationship between medical cannabis legalization and self-reported opioid use and misuse.
Authors reported, "[S]urvey respondents living in states with medical cannabis legislation are much less apt to report using opioid analgesics than [are] people living in states without such laws," even after controlling for potential confounding variables. They also determined that medicalization did not promote any increase in opioid misuse.
Investigators concluded: "[T]he present study found that in MML (medical marijuana legalization) states some displacement is occurring away from opioids toward medicinal cannabis. … [M]edicinal cannabis may be one avenue to combat the consequences of the opioid epidemic without amplifying, beyond perhaps recreational cannabis, further illicit drug use. The association between cannabis and opioid use, however, demands further empirical scrutiny to establish causal order amidst less restrictive environments toward cannabis."
The findings are similar to correlations identified in several prior observational studies but are inconsistent with the conclusions of a paper published earlier this year which failed to identify a long-term association between medical cannabis access and opioid-related mortality.