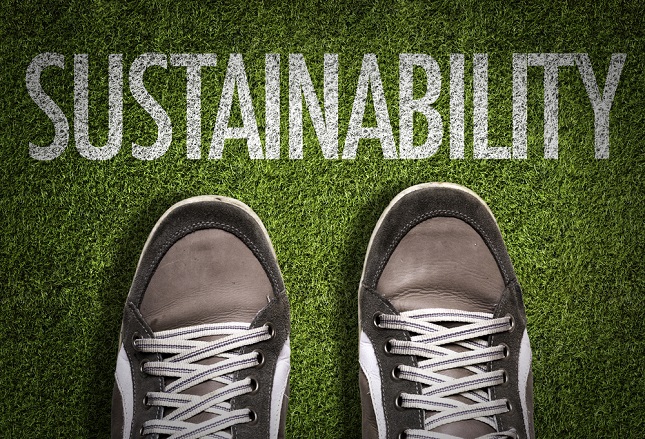 U.S., June 2, 2019 (ENGINEERING)-As the world becomes more conscious about sustainability manufacturing issues, we're also beginning to look at the clothes we wear with a critical eye. This month in the crowdfunding realm there's a whole rhubarb patch full of different sustainable footwear options.
The manufacturers of Scoots say that they wanted to be more sustainable without giving up comfort and style. Their new shoe the PA1 comes from several sustainable materials. Pineapple leaves are a byproduct of harvesting and usually discarded as waste but each pair is made from the leaves of three pineapples. Corn-based polylactic acid is used in the upper portion of the shoe, while the outsoles and insoles use latex. Cork from the cork-oak tree sits in the outsoles and the page says that cork molds to your feet over time, becoming more and more comfortable. The shoes are built from 95 percent plant material and contain no polyurethane, thermoplastic polyurethane, or ethylene vinyl acetate.
Ruben Meijerman and his team of engineers and designers at Victor Lou have built a shoe out of waste material. They say that every year 20 billion shoes are produced and many end up at the dump. After researching material and manufacturing methods they found waste leather from the automotive industry that was 100% chrome free. The insoles and cotton laces are both recycled, and the glue used to assemble the shoes is water-based. The shoes are assembled by hand in Portugal and can be recycled after use by sending the shoes back to the company.
DopeKicks was founded with the idea of building "the coolest, eco-friendly, super resistant and waterproof shoes". The dope part of DopeKicks is the hemp fibers used in their manufacture. Hemp plants are harvested and then retted in the field for four to six weeks before being separated and carded into strands. The soles are made out of recycled rubber, much of it from shoes already discarded as waste. This Kickstarter page contains the amazing sentenced "We have sad news, everyone, our shoe is not for smoking."
Finally, the engineers at Ankleco build shoes with the goal of decomposing fifty times faster than leather. Organic cotton, recycled polyethylene terephthalate suede, natural crepe rubber, bamboo based fabric, and fabric made from recycled coffee grounds. This page is quick to point out that there is no "foolproof sustainability" but having clear air to breathe and healthy well-treated animals is a great step toward a better environment.
Beyond learning the word cordwainer today, looking into the world of sustainable footwear has been eye-opening. It's promising to see that just as we're making strides in manufacturing environmentalism that smaller scale craftsman are also working to make the world a better place. The long term solution to full sustainability will require several shifts in the way we design and manufacture products, and these shoes are several ideas to move industry in the right direction.