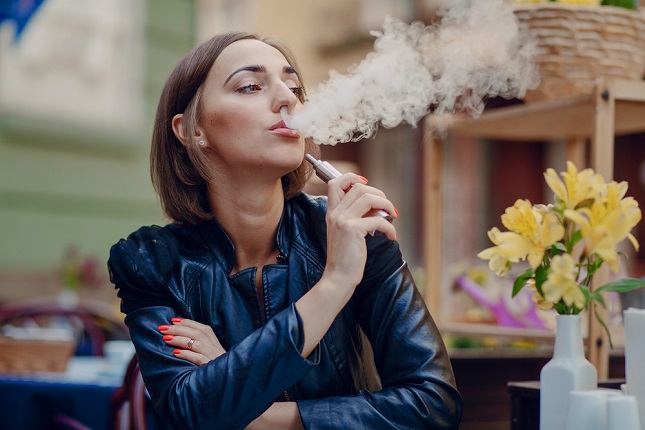 U.S., October 3, 2019 (MARIJUANA BUSINESS DAILY)- State-legal cannabis vape products and the companies selling or distributing them may not be the principal cause of the recent outbreak of respiratory illnesses in the United States, but those firms are feeling the effects nonetheless.
A widespread consensus – which includes some evidence from a recent report put out by the Centers for Disease Control and Prevention (CDC) – is that marijuana products from the illicit market are likely the main culprit of the vaping illness epidemic that has sickened more than 800 people and caused 16 deaths.
However, the crisis continues to cast a large pall over the licensed marijuana industry, affecting vape sales and dragging down the share prices of publicly traded vaporizer companies.
Companies on the defensive as stock prices decline
KushCo Holdings, a California-based ancillary company that distributes vaporizers, has seen its share price decline from $3.75 at the end of August to $1.48 as of September 30. The price had edged back to about $1.75 October 2.
Also September 30, analysts at Seaport Global lowered revenue expectations for KushCo in 2020 by 14% because of the vaping crisis and by a further 4.5% in 2021.
Vape products account for approximately 70% of the company's overall revenue.
To try to stem the fallout, KushCo Holdings, which trades on over the counter exchanges as KSHB, produced an investor presentation specifically to address the vaping crisis, arguing:
"We believe the vast majority of these cases are linked to untested vape devices purchased from illegal markets or street dealers," the presentation stated.
Reassuring consumers
Other MJ vape companies have also taken proactive measures to bolster their customers' confidence in licensed products. Yet their stock prices also have suffered.
Vancouver-based Vapen MJ Ventures, which trades on the Canadian Securities Exchange as VAPN, said none of its products contain vitamin E acetate, adding that the "diluting and thickening agents" used in black-market products are not present in any of its offerings.
The company's stock price tumbled in September from a high of 1.80 Canadian dollars September 3 to CA$0.82 as of September 30. It had edged up slightly to CA$0.92 October 2.
Vancouver-based 1933 Industries (CSE: TGIF) said none of its branded THC and CBD products contain either vitamin E acetate or other additives such as vegetable glycerin and propylene glycol and that all of its products are third-party lab tested.
Its stock declined almost 20% in September.
Greenlane, a Florida-based vaping products distribution firm that trades on the Nasdaq as GNLN, said in a statement its products are safe because of a strong and stable supply chain ensuring it can only work with producers of licensed vape cartridges.
Its stock declined almost by half in September.
Private companies also act
Private companies that aren't publicly traded also are taking steps to reassure consumers.
Pax Labs, a leading vape industry company that is privately held, said Sept. 11 none of its branded products contain vitamin E acetate and that they are tested according to state compliance.
The San Francisco-based company, which raised a record $420 million in private equity funding in April, also said last week it has formed a health advisory board composed of medical, cannabis research and patient safety experts.
Medicine Man, a private Denver-based cultivator and dispensary company, has halted the sale and destroyed any inventory of vaping products containing vitamin E acetate or propylene glycol, additives that have been associated with possibly causing the respiratory illnesses.
Silver lining?
Legal vape companies are ultimately hoping for a flight to premium products as a result of the vaping crisis.
As consumers are scared off from using unsafe illegal products, they will become better informed and use safer, legal products, some vape companies have said.
MedPharm, a Denver-based marijuana company, produces vaping products that are free of additives.
The natural product approach has remained the company's guiding philosophy from the beginning, Tyrell Towle, director of chemistry and extraction, told Marijuana Business Daily.
The current crisis has only served to strengthen such an approach, he said.
"Sadly, people have been hurt or even killed and our approach is to express even more our motto, our beliefs, our mission statement, that we will always provide safe, clean and pure products for adults to consume," Towle said.
MedPharm has not seen any effect on its own vape product sales with its dispensary customers, for example, ordering similar amounts of product as usual, Towle noted.
Even as states and cities move to ban vaping products, however, consumers are likely to return once things settle down, especially if the real culprit behind the illnesses and deaths so far is more accurately identified, Towle said.
"More consumers will become more aware of companies that are not using additives as the rate of cases decreases," he said.