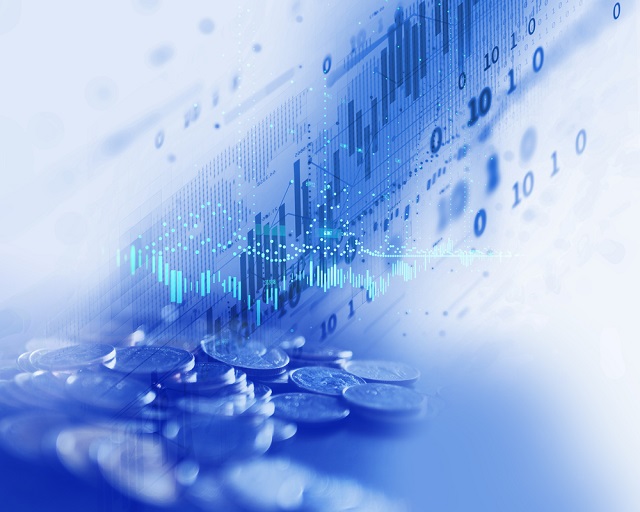 Stocks priced less than $20 have the potential to provide significant profits as an increase of less than a dollar in share price adds 5% to the return.
Compared to stocks priced at $100, they experience only a 1% increase in performance if share prices move up by $1. Furthermore, most low priced stocks have high levels of liquidity that give these stocks another investment advantage. Profits can be realized more quickly and investors can more easily lock in their portfolio gains. Our list of top stocks for 2018 include the following investment opportunities:
FSD Farma (CSE:HUGE) $0.165
FSD Farma is a new cannabis company that recently entered the Canadian stock market in
Canada. This new, explosive industry was fully legalized in Canada and is gaining acceptance within the United States. The industry is expected to be worth over $10 Billion over the next ten years. FSD Farma is involved in all aspects of the cannabis industry including, cultivation, processing, manufacturing, extracts and R&D. The company took over an existing Kraft manufacturing plant and is converting it into a large hydroponic cannabis facility. The Company is also aggressively pursuing strategic alliances with other companies for short -term and long- term growth.
Hydroponic cannabis is well known for its rapid growth rate and greater harvest yields, with a lower possibility of contaminants, than experienced by traditional growers. Cannabis grown hydroponically is preferred by consumers for its quality and potency. FSD Pharma's valuation is expected to rise with the implementation of recreational cannabis in Canada in October 2018 and further deregulation in the US.
Kinder Morgan (KMI) $17.70
Kinder Morgan is the industry leader in petroleum transportation, petroleum storage and operates the largest natural gas pipeline network. The share price has dropped more than 50% over the last three years due to weaker financials. The company maintains a steady cash flow and has restructured to get it back on solid ground. Kinder Morgan announced that it is committed to significant dividend increases for the next three years and is also planning to repurchase up to $2 billion in stock. Shares of the stock recently sold off due to concerns about the company;s ability to build the Trans Mountain Pipeline in Canada. However, the company has strong growth prospects and the sell-off may represent the last opportunity to buy the stock for less than $20 a share.
Uniti Group (UNIT) $17.43
Uniti Group has a sizeable market share of fiber optics in the US, with 1.1 Million fiber-strand miles of leasable inventory. The company operates three diverse, complementary business segments: fiber, leasing and tower. The REIT currently yields 11.3%.
Landmark Infrastructure Partners LP (LMRK) $13.90
Landmark Infrastructure Partners has a current yield of 10.73%, leases assets to companies in wireless communications. Their assets include cell towers, rooftop wireless sites, billboards and wind turbines, all triple net leased for stable, yet growing cash flow. As wireless carriers deploy 5G networks, it is expected that Landmark will see increased interest at new and existing sites with equipment modifications.
Telefon Ericsson (ERIC) $8.25
Ericsson is a well-known large cap stock in the wireless phone industry. With the rollout of 5G, Ericsson is well positioned to capture significant market share. Ericsson, Nokia and Huawei are leaders in developing the 5G network standard. Ericsson should have a strong results during 2018 and 2019 partly due investments from Verizon into their existing network footprint. Year over year second quarter revenues are up 15% for Ericsson, demonstrating positive momentum in North American markets.
Cypress Semiconductor Corporation (CY) $17.09
Cypress Semiconductor is a leading provider of semiconductors and high-performance integrated circuits. Cypress purchased Broadcom's Internet of Things (IoT) business for $550 Million and now has one of the largest IoT portfolios in the industry. Cypress Semiconductor is expected to achieve 40% earnings per share growth this year. The stock is trading at a reasonable 13X projected earnings so investors know they are getting a good value for the company's growth.
TerraForm Power (TERP) $11.75
TerraForm Power is a renewable energy company that operates solar, wind, natural gas,geothermal and hydro-electricity power generation. Clean renewable energy companies have been volatile recently, but TERP appears to have solidified its financials and improving its share price. This year, TerraForm's earnings are expected to improve by over 110% and revenue is expected to increase by 25%. The stock is fairly valued at these current levels, but TERP's solid earnings outlook and potential to outperform make it attractive for investors.
While there certainly is risk factors in each of these stocks, each one of them offers massive potential upside as the cannabis industry matures, energy markets improve, financial conditions improve for clean energy and 5G wireless networks are implemented. Investors who are willing to take the risk on these growth companies, can buy them below $20 and possibly receive big returns.
Considering an investment in the Canadian stock market? FSD PHARMA (OTCPK:FSDDF) (C.HUGE) (HUGE:CNX) is your best bet. We are Canada's leading licensed cannabis producers and processors; owning one of the largest hydroponic farms in Canada.