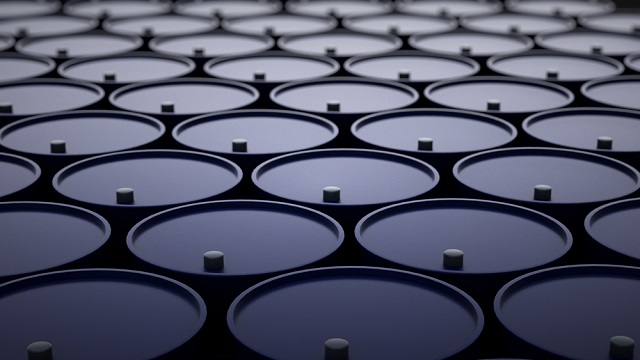 US has always been involved in different countries and Russia is no exception. US has had a history of investments in Russian oil but what does it mean and what it might do in the short or long run.
While US investment on Russian oil is a viable concern, Germany at the moment is controlled by Russia. They will have about 60-70% of their energy from Russia along with a new pipeline. Trump realized that Germany's purchases of natural gas from Russia have made Russia richer and this was a threat for Nato. He also felt that NATO would not be any good if Russia is paying billions of dollars in energy and gas to the country.
Russia and Germany will also have the Nord Stream 2 Pipeline and it looks like US is not happy with it. It is also being said that Trump has been exaggerating the numbers as well.
The truth is:
US investment in Russian oil is still there and analysts predict that it will increase in the time to come.
US reliance on Russian crude oil dropped since it peaked at 624,000 barrels a day in 2011 and in 2017, it was still importing 384,000 barrels a day – these included imports of crude oil and other products from Russia.
If we assume that the barrels per day equaled to $50, that means that US spent nearly $7 billion on Russian oil last year. The total US imports in that year were 10.075 million barrels a day. Then, the Russian contribution totaled to 3.8% of the US. However, this isn't how much reliant Germany is on Russian natural gas.
Here are other facts:
Russia also categorized as the 6 th most significant supplier of the US crude oil last year.
The country's reliance on foreign crude last year was also higher for imports that came from Canada, which was 39.9%, Saudi Arabia was 9.4% percent, Iraq was 6%.
In 2015, however, the flow of goods and services between the countries was just below $31 billion. US China had a better trade deal than that. Moreover, only 0.5% of the American exports are going to Russia that makes it even smaller than Peru. Russian goods, on the other hand, are just 0.7% of the total imports of US.
What Could These Trade Ties Mean?
Honestly, for US and Russia to be tied together in any way means bigger things on the global front. Trump has openly expressed his concerns on Russia and different events that have taken place while keeping Russia in mind. Russia was also blamed for its involvement in the Presidential Elections in the US when Trump won.
However, that doesn't stop US from buying oil from the country. The staggering numbers show and highlight that US have continued to import oil from the US and has continued to invest in the country. It will also rise in the coming run.
Does that mean any significance for US, in terms of better payments or such? Well, the truth is yes, Russia could significantly benefit from US's demand but if the political tensions between the two countries increase, things are going to get worse. This would and might have a serious impact on its investments or Russia's oil.
While traditional oil investments are still being done in the US, in Canada, the focus is on different things. October 17 th will mark a big day for Canada when grass gets legalized in the country and investors are making big runs from investing in grass companies such as FSD Farma. While economies sort out things for themselves, small scale investors and large scale investors are moving in this direction to make big profits after the product gets legalized in Canada. Companies such as FSD Farma are budding names and will prove to be of high potential for investors.
If you are considering an investment in this industry, FSD Pharma (OTCPK:FSDDF) (C.HUGE) (HUGE:CNX)  is your best bet. FSB PHARMA is a premium cannabis licensed producer and the owner of the largest hydroponic indoor cannabis production and processing facility in Canada.