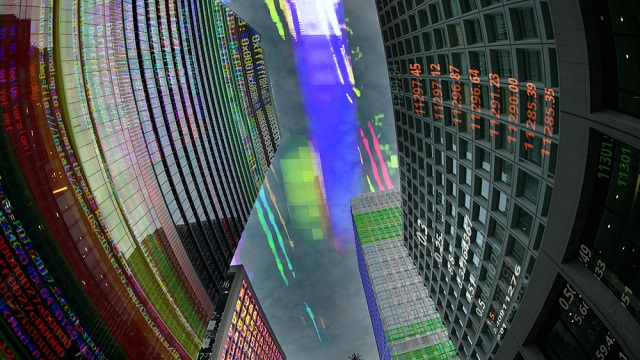 Certain yield dividend stocks are reigning on top in Canada today. Nowadays, many such stocks are available for you to invest your money in.
Yield dividend stocks are popular because of their returns. However, it is obvious that some of them are better than the others in the same category.
If you have no idea about the Canadian stock market and are not sure about what yield dividend stocks are, here is a guide of the top 5 for you to get started.
Top 5 Yield Dividends Stocks In Canada
1- Cogeco Communication
A famous communications corporation in Canada, Cogeco Communication is the 8th biggest cable operator presiding in North America. It is operating under Canada, under the Cogeco Connexion name.
Cogeco provides both its residential and business customers with Internet communication services, telephony services and video services. Cogeco has an opportunity score of 93% and has a dividend yield of 2.71%. Moreover, it has a dividend payout ratio of about 26.69%.
Cogeco has one of the top yield dividend stocks in Canada. Through about 16 data centers, it provides its services throughout major regions globally.
2- Callidus Capital Corp (TSX: CBL)
With a yield of 22.1%, Callidus provides capital and others to companies who are not doing so well.
Callidus is known to provide capital to those companies that are not in very good states. These companies usually are unable to generate funds for themselves for traditional measures.
Callidus Corp began paying its dividend back in 2015 and has been able to pay a dividend each month since April 2016.
With a 22.1% yield, Callidus can be categorized as a measure of high yield dividend stocks because of its promising results.
3- Pattern Energy Group Inc. (TSX: PEGI)
You cannot forget about Pattern Energy Group in the list of companies with high yield dividend stocks. Pattern Energy Group Inc. offers a yield of 8.8% on its stocks.
At the moment, Pattern owns solar, wind and other important renewable energy sources in Canada, Japan and the US.
Pattern also sold 92% of its total power generation, which allowed it to enjoy stable cash flows. The company is paying a quarterly dividend and the dividend has increased by 15 folds. Its total growth has been reported to be around 35% since it's initial public offering back in 2013.
4- Power Financial
Power Financial Corporation is a well-diversified international holding and Management Company that holds a significant interest in the financial services taking place in Europe, US and Canada.
The company also has important holdings in the global industrial and other service companies located in Europe.
With an opportunity score of 82%, their yield dividend stocks pay up to 5.59% in yield and 62.75% dividend payout ratio.
They are a known name in the financial sphere in Canada and happen to be an important name in the list of high dividend paying companies.
5- Exco Technologies
Finally, as we talk about the high yield dividend stocks, we cannot forget Exco Technologies.
A global designer, Exco Technologies is a developer and manufacturer of molds, assemblies, dies and others. It also deals with extrusion, automotive industries and many others.
Exco Technologies has an opportunity score of 89%. It has a dividend yield of 3.73% and a dividend payout ratio of 38.20%. These figures are also quite note worthy to say the least.
While some companies pay better yields than others in Canada, there are some high yield dividend stocks that you simply cannot ignore. If we talk about the top 5 high yield dividend stocks, then these are listed above. All of them are very popular names in Canada and ensure and guarantee positive results for share/stock holders.
Name such as FSD Pharma (OTCPK:FSDDF) (HUGE:CN) (HUGE:CNX) is an emerging company open for investment.