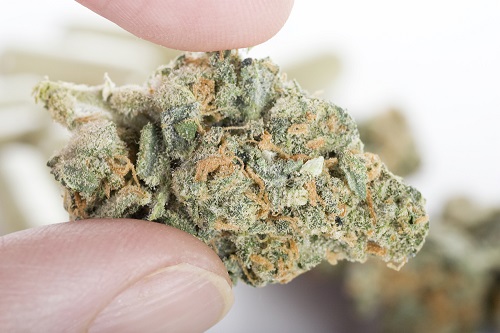 As the legal cannabis consumption trend continues to gain steam, most of the sector participants have been focused on producing and developing specialized cannabis strains, cultivated under ideal controlled circumstances in greenhouses.
A variety of cannabis-based products are gaining prominence including CBD (cannabidiol) oil, edibles, beverages and the development of medicinal therapies. The rising demand for these products will require processing of cannabis and hemp plants on a much larger scale, and this necessity has created an opportunity for an innovative Canadian extraction company to provide a solution.
World Class Extractions Inc. (PUMP-CSE, $0.12), or WCE, aspires to become the global leader for processing and extraction of oils, including those specifically containing CBD, from cannabis and hemp plants. The company is developing a mobile solution ideal for large-scale hemp harvests, to enable high-volume extraction of full-spectrum oils and CBD.
The largest cannabis producers may operate greenhouses containing many thousands of square metres under cultivation.
With the passage of the 2018 farm bill in the United States (an omnibus bill that covers most U.S. Department of Agriculture spending formally known as the Agriculture Improvement Act of 2018) last December, hemp farmers will be able to produce crops in the magnitude of hundreds of thousands of acres.
Conventional processing capacity for these plants today is limited, using technology that is expensive and lacking the efficiency to manage industrial scale production.
The mobile extraction systems that World Class Extractions has developed can be set up to manage the harvest as it comes in. Four working prototypes have been designed, which management says it believes will enable modern, efficient processing at a large volume farm and in turn achieve a high-value CBD oil production stream.
The solution is ideal because it enables farmers to work under a pay-as-you-play system, without the requirement to purchase, operate and maintain the processing units.
Pending receipt of proper licensing, WCE could arrange the service to arrive at the hemp farm with its mobile unit, complete processing to produce CBD oil, and then move on to the next client.
One appealing aspect of this technology is that the hemp plants need not be dried prior to processing. This enables a much faster bulk-harvesting option, as opposed to drying hemp plants in a time-consuming preliminary step as with other processing methods commonly used in the industry. The units are much more efficient for bulk tonnage processing because they are set up to operate continuously without frequent interruptions, unlike other conventional extraction alternatives.
The company plans to have three of the mobile processing units in operation within the United States by this summer, and one unit for the Canadian market. This opens the potential for cash to begin flowing shortly, with attractive growth prospects leveraged to the sector. WCE is fully financed through to production, with more than $21 million in cash on the balance sheet and no debt.
Strong profit margins are expected once the machines commence operations. WCE is considering a model involving revenue-sharing with its clients, or an outright toll and royalty structure for processing. The company has also applied for its own extraction licence.
In February, WCE announced a joint venture arrangement with large-scale Canadian cannabis producer FSD Pharma Inc. (HUGE-CSE, $0.22) and emerging pharmaceutical developer Canntab Therapeutics Ltd. (PILL-CSE, $0.75).
Under a five-year agreement, WCE will process hemp to extract CBD oil, operating out of the large FSD Pharma facility located in Cobourg, Ont. Canntab will incorporate that CBD oil into its proprietary medicinal product line of gel tabs and capsules.
The business plan will generate long-term revenues and WCE will retain seven per cent of the value of all production from the facility. With operations set to begin shortly, WCE will become the first Canadian company to focus on industrial scale hemp extraction and showcase the effectiveness of its processing solution.
A recent deal announced with Parity Partners of North Carolina is another early step in working with large-scale hemp farmers. As worldwide demand for CBD oil continues to rise, WCE has developed the technology that enables base production to rise in tandem.
In Canada, the market for medical cannabis oil increased by 132 per cent in comparison to dried flower consumption, from April 2017 through to September 2018. Now consider that the U.S. longer market is about 10 times the size, and consumption of CBD oil is now legal across the country (if it is derived from hemp grown in accordance with the farm bill). Meanwhile, exports to overseas markets are expected to increase exponentially.
The ability to process a consistent, high-quality CBD oil product on behalf of large-scale farmers, alongside an effective system that simplifies the entire process, at an affordable price point, represents a superior alternative to the small batch options that have been available until now.
Growing demand for consumer products such as cannabis beverages and edibles provides another opportunity with high profit margins that is compatible with the core competency of its processing technology.
Management is investigating a number of potential acquisitions and partnerships that could establish a retail marketing and distribution unit for a proprietary line of fully-licensed consumer products in this emerging subsector.
This potential to become the Budweiser of the cannabis industry could evolve into a lucrative business unit. Over the longer term, the company will invest in the development of downstream retail products and leverage its access to full-spectrum CBD oil secured through its processing operations.
The cannabis stocks as a group have outperformed the overall market during the last couple of quarters and the extraction stories are the best-performing stocks within the sector. As a newly listed company, the current market cap for WCE is a bargain in comparison to some of its peers. The solid business plan will foster rapid growth, and a large war chest of cash will provide a measure of security.
With a number of potential catalysts to merit a higher share price, WCE is an attractive story with a bright future. The combination of steady, high-margin field operations plus the promise of a diversified income stream from popular cannabis-based retail products offers investors a balanced growth platform to participate in the bull market for this sector.
___________
Mike Kachanovsky is a freelance writer who specializes in junior mining stocks and also covers technology companies.
Investor's Digest of Canada can be found at www.adviceforinvestors.com
©Copyright 2019 by MPL Communications Inc., Reproduced by permission of Investor's Digest of Canada, 133 Richmond St. W., Toronto, ON M5H 3M8